DOMAINE A. Petit 'a'
Domaine A is Moorilla's sibling winery: a tiny patch of the Coal River Valley patiently making some of the most mind-bendingly brilliant wines in the country. Big Bordeaux-style blends lead the charge, while elegant cooler-climate options (red, white, rosé) slink around behind—unhurried, aloof, delicious. Ancient soil and a truly cool climate give rise to inspirational […]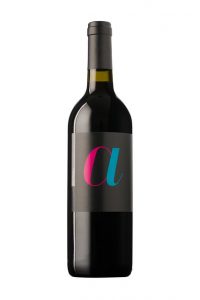 Domaine A is Moorilla's sibling winery: a tiny patch of the Coal River Valley patiently making some of the most mind-bendingly brilliant wines in the country. Big Bordeaux-style blends lead the charge, while elegant cooler-climate options (red, white, rosé) slink around behind—unhurried, aloof, delicious.
Ancient soil and a truly cool climate give rise to inspirational terroir founded on 200 million year old Jurassic Dolerite. Domaine A lies on a north facing slope that enjoys a temperate maritime climate and extended sunlight hours over a long, cool season. Domaine A experiences some of the longest sunshine hours in Australia, ensuring grapes ripen to develop the full spectrum of varietal character. The vineyard is close planted in the European tradition (1.9 x 0.9m), with a density of 6000 vines per hectare. The sloping North-North Easterly aspect and foliage height of 1400mm enables vines to take full advantage of prolonged sunshine. Annual rainfall is often less than 500mm. Grapes ripen well into late April and early May, bringing flavours of great subtlety and intensity to the wines.
Petit 'a' is the second wine of Domaine A. Petit 'a' originates from the same ancient terroir and bears the hallmark typicity of Domaine A. Benefitting from identical viticultural rigor, it is crafted to evolve a little earlier in order to be appreciated upon release or cellared further. Petit 'a' boasts a mouth-filling and harmonious expression of florals, Asiatic spice and whispers of mint. A dark berry core–layered with cassis–is supported by fine velvet tannin structure and the pure natural acidity, making it a wonderful companion to almost any meal.
To celebrate the launch of Dark Mofo this week, we are featuring the Domaine A. Petit 'a' wine in our stores. Head in to our Salamanca, Davey St, Lenah Valley, Bellerive and King St stores to discover the special price (for a limited time only).
Click here for each store's contact details.