Fresh Fodder Dips
Fresh Fodder; proud to be a family-owned and regionally based dip producer Fresh Fodder is a family-owned and operated manufacturer of quality dips with a Mediterranean flavour focus, proudly produced in Orange, New South Wales. The company philosophy is to produce a great product that exhibits wonderful flavours and represents good value for money. The […]
Fresh Fodder; proud to be a family-owned and regionally based dip producer
Fresh Fodder is a family-owned and operated manufacturer of quality dips with a Mediterranean flavour focus, proudly produced in Orange, New South Wales. The company philosophy is to produce a great product that exhibits wonderful flavours and represents good value for money.
The Fresh Fodder range of dips are perfect for entertaining or grazing, with customers travelling far and wide to purchase their hero product, Taramosalata – The Gangster Dip. In fact, the Taramosalata has been frequently referred to as, "Better than Yiayia's!" Don't worry though, that secret is safe with us…
The origins of the company's founding product reads more like a movie script than a business plan. It all started 40 years ago, alongside a Gangster and in between a brothel and a pawn shop when Founder and Managing Director, Max Schofield's father found himself in possession of a long held secret family recipe, gifted for good deeds done.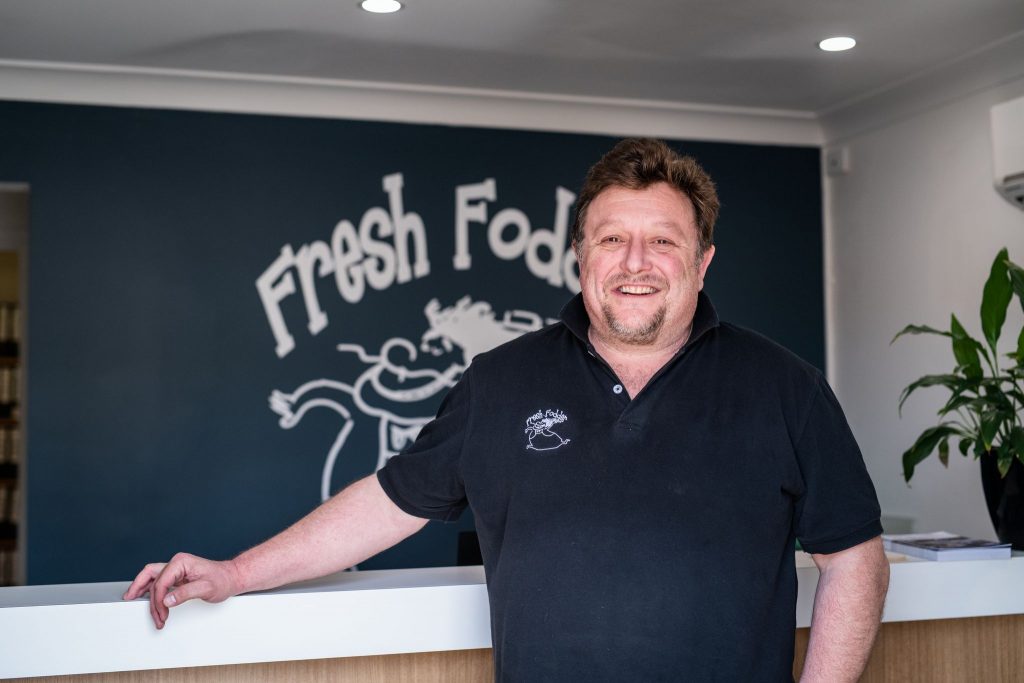 Fast forward to 2008 and Max decided it was time to bring this secret recipe, Taramosalata, to the marketplace. Along with three generations of food industry knowledge and experience, he launched Fresh Fodder from a small garage, producing around 20-30 kilos of product per week. Fast forward to today and a series of expansions has seen an increase in production to 15 tonnes and growing. With a staff of 30, and growing, the wider Orange community is boasting a more skilled workforce in production, administration, logistics and warehousing.
Alongside Max is his wife, Fiona, with the couple being hands-on in every aspect of the business – from production through to packing – ensuring what comes to the end customer reflects the brand's honest, authentic and, occasionally, cheeky nature.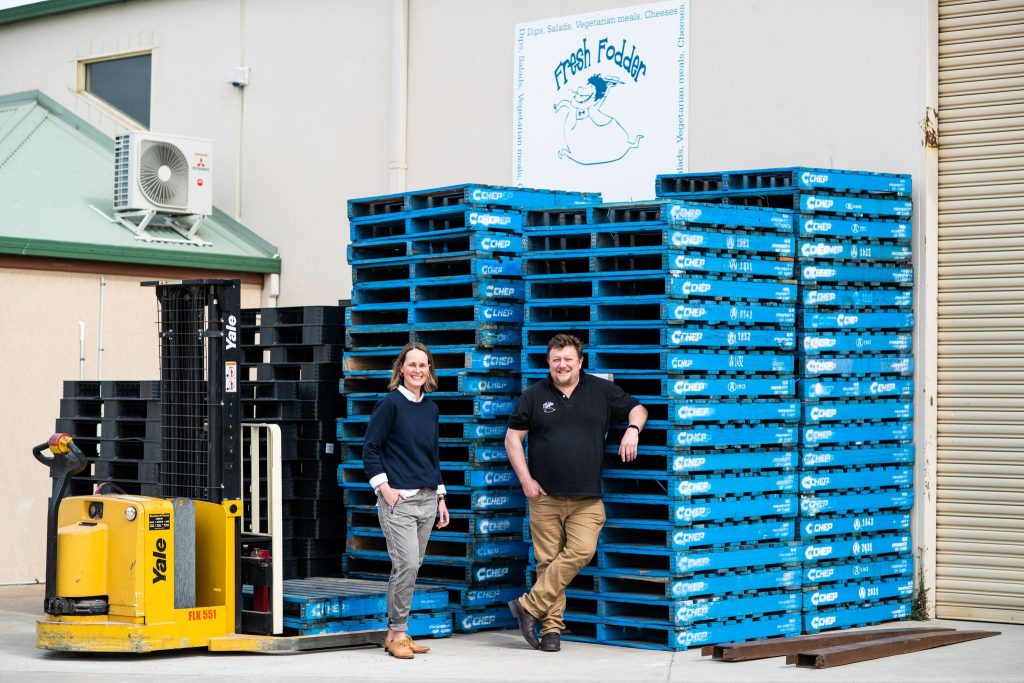 "There has been such a lot of hard work to reach this point," said Max Schofield "But we really feel like we're just getting started. I can see our range becoming a proud household name, with our dips – in particular our Taramosalata – sitting in every single store across Australia and being proudly taken into every single home."
Fresh Fodder's range has grown to include 12 different types of dips, with a number of vegan friendly and preservative free options, all of which have found their way to kitchen tables across Australia. The product range boasts great versatility, with customers able to use the dips on a cheese board, a mezze platter and in everyday cooking.
So why not try a tub of Fresh Fodder Taramosalata with your next slow cooked lamb shoulder, a delectable dollop of Tzaztiki on your midweek burger or some Hommous as a spread to make your sandwich that little bit more heavenly? Whatever way you choose, Fresh Fodder can guarantee that your tastebuds will be singing out for more!
From here, the only way is up for this regionally based enterprise. But no matter how much the company continues to grow, their vision and mission always remains clear – producing great products, exhibiting wonderful flavours, and representing good value for money.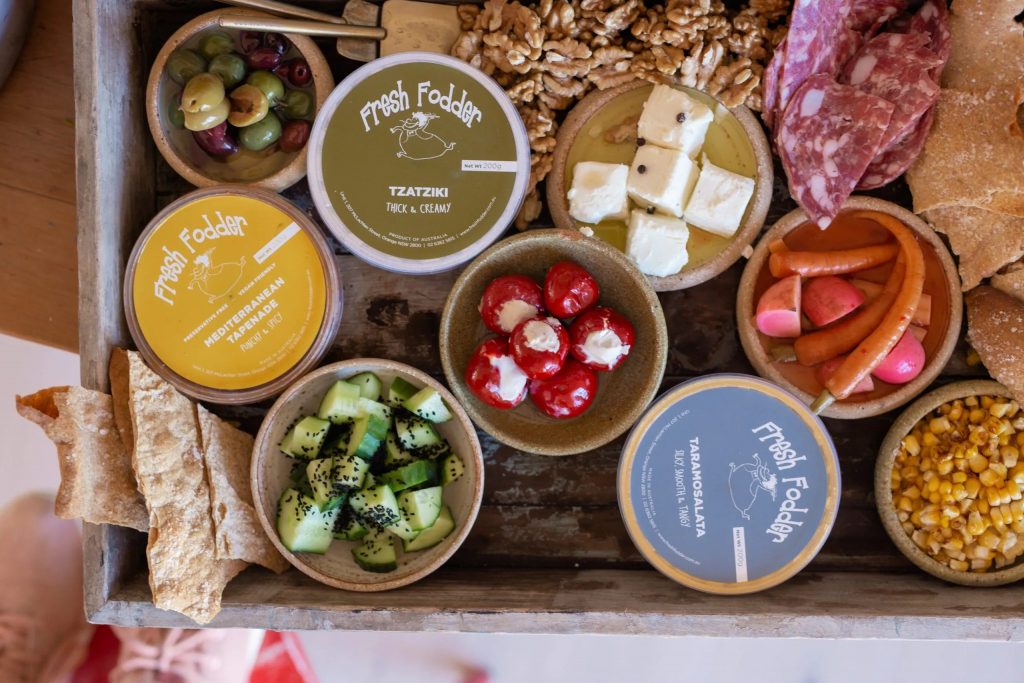 Check this tasty Pearl Couscous, Fresh Fodder Taramosalata & Haloumi Salad recipe on our website! You'll find a great range of Fresh Fodder dips available in all Salamanca Fresh stores.