Fresh Fodder's Delicous New Dip – Spicy Jalapeno, Garlic & Parsley
Fresh Fodder's New Flavour At Fresh Fodder, the team are all about creating delicious dips that everyone can enjoy. And, as a proud family-owned and operated manufacturer, Fresh Fodder love it when they can celebrate Australian ingredients in their products. So, say 'hola' to fiery peppers of goodness in Fresh Fodder's brand-new dip, Spicy Jalapeno, […]
Fresh Fodder's New Flavour
At Fresh Fodder, the team are all about creating delicious dips that everyone can enjoy. And, as a proud family-owned and operated manufacturer, Fresh Fodder love it when they can celebrate Australian ingredients in their products.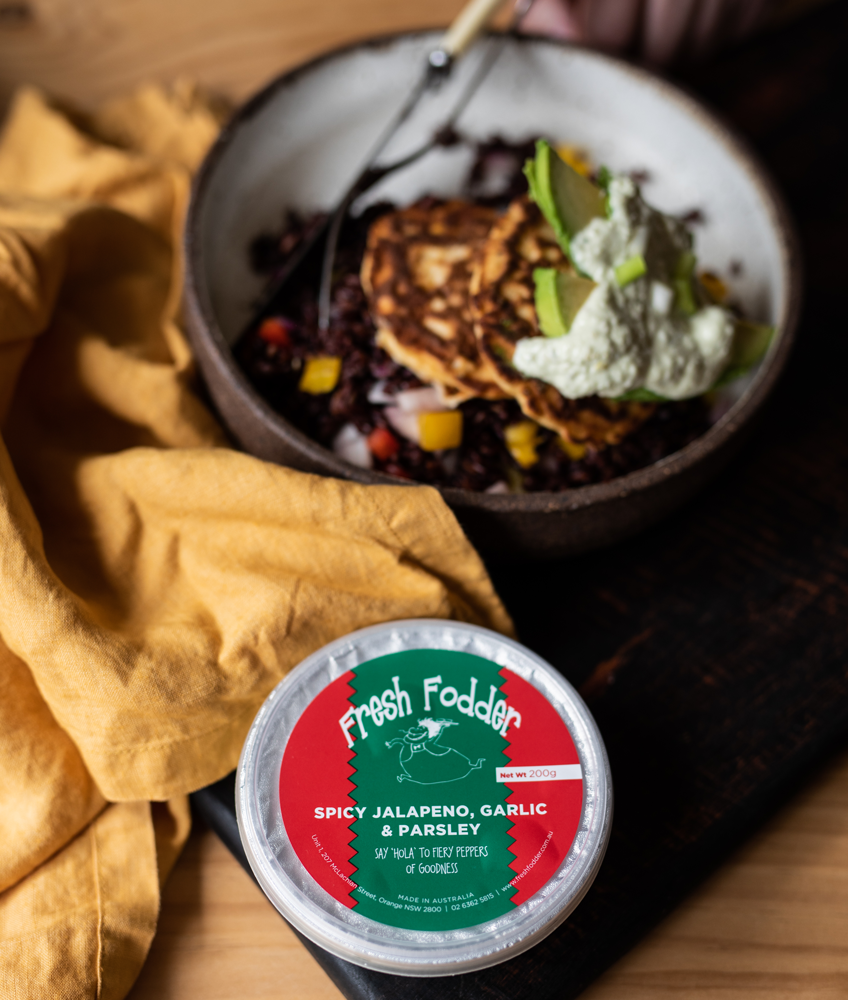 So, say 'hola' to fiery peppers of goodness in Fresh Fodder's brand-new dip, Spicy Jalapeno, Garlic and Parsley! Made from 99% Australian-made ingredients, this dip is creamy and smooth, blending together a sweet and spicy combination of pickled jalapenos, punchy garlic, fresh parsley and zesty lemon.
This dip is perfect dolloped on top of grilled chicken or fish, put on pulled pork tacos or instead of mayonnaise in chicken sandwiches – delicious!
If you are looking to dabble in something new in the dip department, why not try a tub (or two, or three) of this spicy new flavour from Fresh Fodder?
Available now in our Salamanca, Davey St, Bellerive and Lenah Valley stores!