We Proudly Support the Alannah & Madeline Foundation
Salamanca Fresh are proud supporters of the Alannah & Madeline Foundation. We welcome in-store donations with collection tins location throughout all Salamanca Fresh stores. 100% of the proceeds go directly to the foundation's Buddy Bag program. The Alannah & Madeline Foundation Story "On 28 April 1996 at the historical Port Arthur site in Tasmania, 35 […]
Salamanca Fresh are proud supporters of the Alannah & Madeline Foundation. We welcome in-store donations with collection tins location throughout all Salamanca Fresh stores. 100% of the proceeds go directly to the foundation's Buddy Bag program.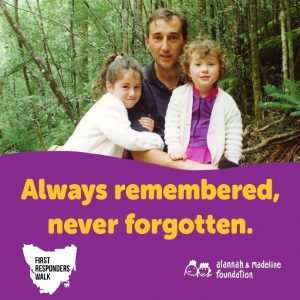 The Alannah & Madeline Foundation Story
"On 28 April 1996 at the historical Port Arthur site in Tasmania, 35 people were tragically killed. Alannah and Madeline Mikac, aged six and three, along with their mother, died that day. Because of this terrible act of violence, Alannah and Madeline's father, Walter Mikac AM, and a small group of volunteers, worked to set up the Foundation with the belief that all children should have a safe and happy childhood without being subjected to any form of violence.
It was launched on 30 April 1997 by the Prime Minister of Australia, the Hon. John Howard OM AC. At that time, we took a stand in the face of unspeakable tragedy and made a promise to do everything within our power to protect children from harm. To ensure children touched by violence can heal from it. To serve as a beacon of hope for a better, safer world.
Our purpose took hold, and our impact grew. Now, recognising the dangers children face today are increasingly complex, we continue to adapt and evolve. We are building an alliance of like-minded individuals to identify, prevent and respond to the modern challenges children face. We are transforming how society thinks about – and responds to – the barriers to every child's basic right to live free from fear and violence."
The foundation now run a series of programs to help support children affected by violence. These programs, such as Buddy Bags and the Early Childhood Trauma Consultancy Service (TraCS), seek to provide care, prevention and advocacy services for vulnerable Australian children.
For more information on the Alannah & Madeline Foundation, please click here.
To make a donation, just look for the purple tins in all Salamanca Fresh stores.