9 Pear Recipes for Breakfast, Lunch, Dinner & Dessert
Pear recipes to enjoy all day. Not only are pears tasty, available in an enormous range of varieties and make for a juicy, thirst quenching snack, but they also have plenty of health benefits too. Low GI and full of soluble and insoluble fibre, these tree-grown fruits are also packed full of vitamin C, resulting […]
Pear recipes to enjoy all day.
Not only are pears tasty, available in an enormous range of varieties and make for a juicy, thirst quenching snack, but they also have plenty of health benefits too. Low GI and full of soluble and insoluble fibre, these tree-grown fruits are also packed full of vitamin C, resulting in an immunity boost. The skin of pears is rich in nutrients, including phytochemicals, so there's no need to peel them. While pears can be enjoyed as fresh fruit on their own, they also pair well with cheeses and cured meats. The fruit can also be served in a variety of ways – baked, caramelised, canned, juiced and fermented into cider. We've put together a list of nine interesting and mouth-watering pear recipes, for breakfast, lunch, dinner and dessert!
1. Caramelised Pear Steel Cut Oats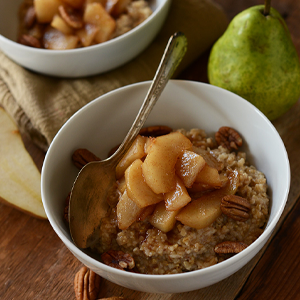 Warm steel-cut oats with caramelised pears and pecans. A simple vegan breakfast with full servings of fruit, fiber, and protein.
Click here for the recipe.
2. Choc Gingerbread Chia Pudding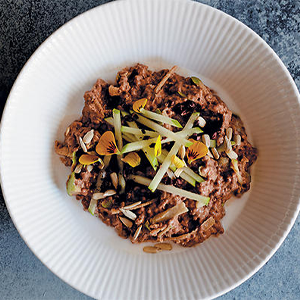 Prepare this chia pudding (without the topping) the night before for an almost instant breakfast.
Click here for the recipe.
3. Banana Pear Smoothie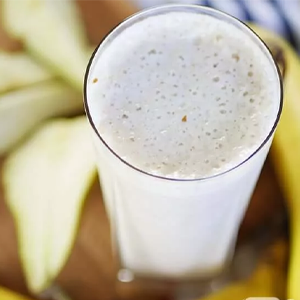 This banana pear smoothie will please any pear lover and is also a great way to start the day.
Click here for the recipe.
4. Pear, Date & Walnut Salad with Blue Cheese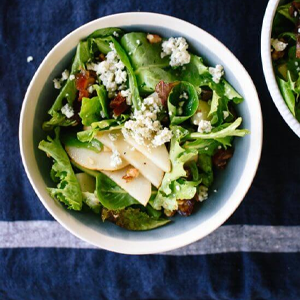 This fresh green salad with pears, walnuts, dates and blue cheese is a fresh option for your table! It's also makes a great side salad for autumn dinners, too.
Click here for the recipe.
5. Pear and Balsamic Chicken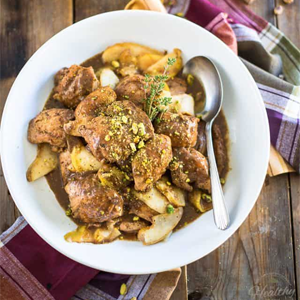 This Caramelized Pear and Balsamic Chicken recipe, despite being fairly easy to make, is truly outstanding as far as flavor is concerned. A definite must-try!
Click here for the recipe.
6. Pear and Caramelised Onion Pork Chops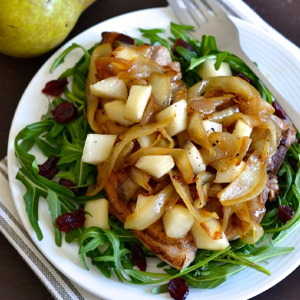 Topped with juicy pears and caramelized onions, these pan-seared pork chops are turned into a flavor-packed dinner, creating perfect autumn and winter dish.
Click here for the recipe.
7. Pear and Almond Mug Cake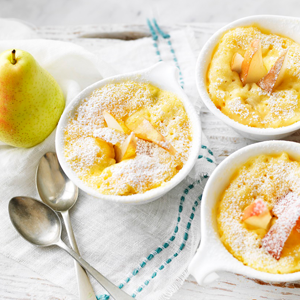 This recipe from Australia Pears makes a quick and easy dessert. Have a browse of the website for a fantastic variety of pear recipes as well.
Click here for the recipe.
8. Pear Custard Pie
In this pear custard pie, fresh pears are combined with a rich and creamy 5 minute custard, then baked to perfection. As a result, a simple yet elegant dessert is created.
Click here for the recipe.
9. Pear and Rosemary Sangria Recipe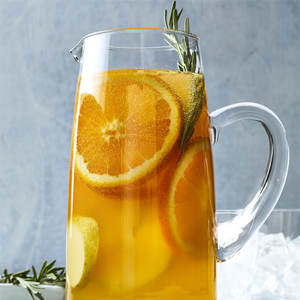 This unexpected libation is light and flora (thanks to the addition of St. Germain), yet also embraces seasonal produce with slices of pear and rosemary.
Click here for the recipe.
Click here to find out which ingredients are on special this week.