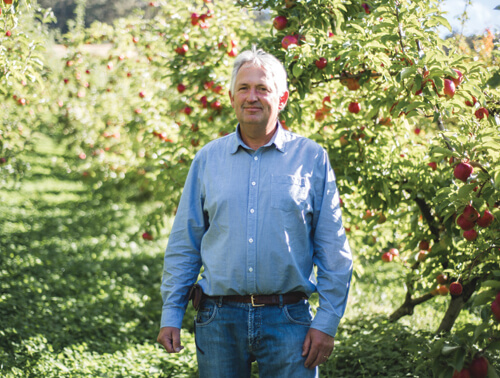 Scott Bros - Cairns Bay, Tasmania
"Our relationship with Salamanca Fresh has been there for about 40 years and started with the original store in Salamanca Place. Each store places their individual order and gets a delivery twice a week. It's an exciting time to be involved in the fruit industry in Tasmania."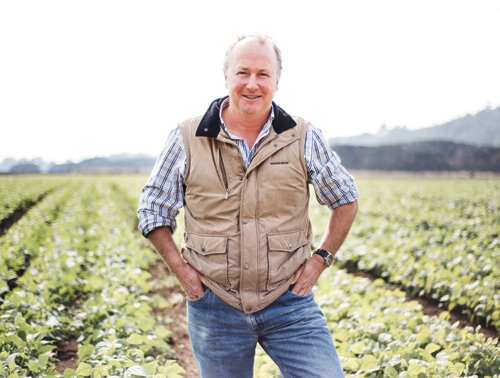 Harvest Moon - Forth, Tasmania
"I've been involved at Harvest Moon for 27 years – this is home to me and I love growing veggies every day. You get this tiny little seed and you plant it in the ground and watch it grow into a beautiful carrot or a beautiful head of broccoli – that's really rewarding from my part."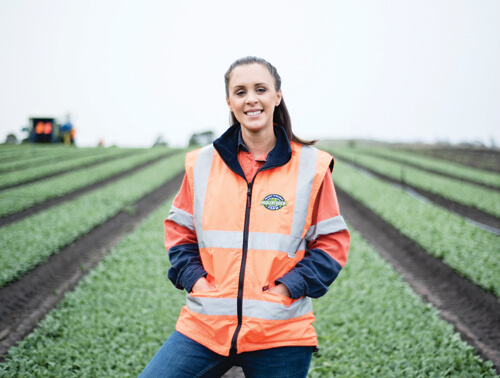 From Jessica to you
Houston's Farm - Cambridge, Tasmania
"I love that we're producing a really fresh product. We grow all year round and each day changes depending on the weather – that's what Tasmania is all about. I check every single crop on the farm before harvest – we wouldn't put a product on the shelf if it wasn't perfect."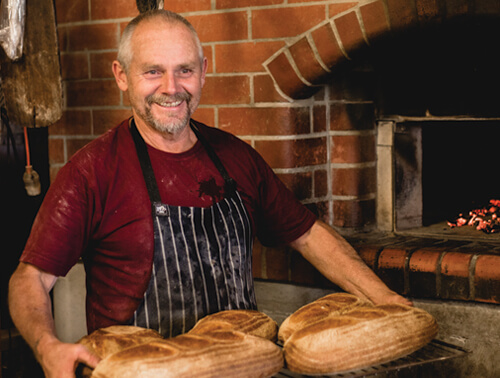 From John to you
Summer Kitchen - Ranelagh
"I've been with Summer Kitchen since '93 and we've been supplying to Salamanca Fresh for as long as I can remember. It's a long process making sour dough – we make the dough the day before and let it sit for a day for it to turn out right."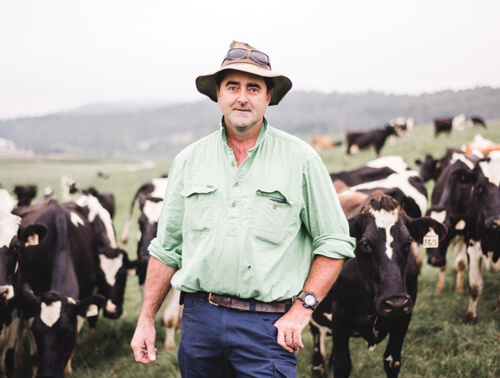 From Paul to you
Ashgrove Cheese - Elizabeth Town, Tasmania
"My father and grandfather set up this farm and I was born on the property. I have a very special connection with these cows – they do all the hard work. Most of them have been hand-reared and have been here as long as we have."
From Ty to you
Huon Aquaculture - Tasmania
"It's a love for the product and the place it comes from which makes this job great. The technology these days is incredible and there's not a day that I don't come to work and go 'wow'."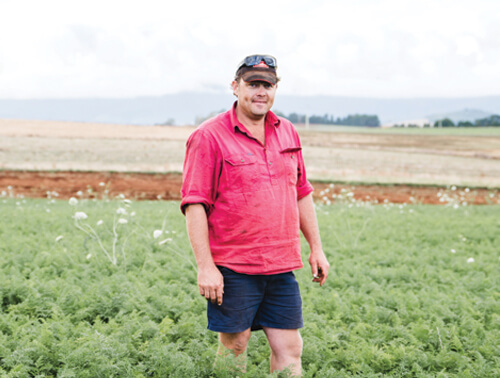 From Cameron to you
Moore's - Scottsdale, Tasmania
"I love the challenges associated with farming. Every day is different – some days you get up and you think everything will run smoothly and nothing does. My family has been farming here for 40-odd years and supplying our root veggies to Salamanca Fresh for about 30 years."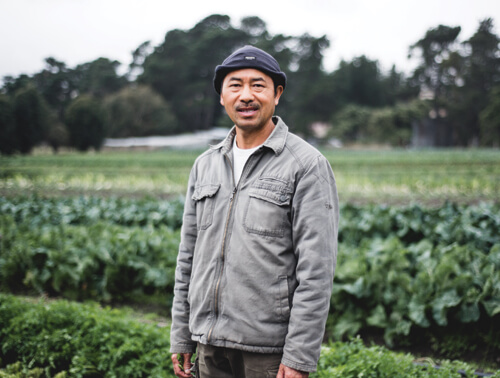 From Yer to you
Hmong's - Tasmania
"Our parents are all farmers. When we first arrived in Australia we set up the farm and bit by bit started supplying to Salamanca Fresh. We supply coriander, radish, silverbeet, garlic, turnip, parsley, peas, cauliflower, zucchini, celery, spring onion, beans, snow peas, corn and lots more."
From Ziggy to you
Ziggy's Supreme Smallgoods - Moonah, Tasmania
"I started this business 15 years ago, and from a little shop on the main road we built up slowly and are now employing more than 16 people in our smallgoods factory.  Our products are 100% Tasmanian and people love it.  It is very good quality meat."
From Andy to you
Johnno's Home Made - Kingston, Tasmania
Andy and his father-in-law Glenn have been supplying their locally made 'Johnno's' jams and sauces to Salamanca Fresh ever since they bought the business in 2009. "It tastes so good because there's a lot of effort, love and passion put into it. We put in whole tomatoes and the ingredients are all natural."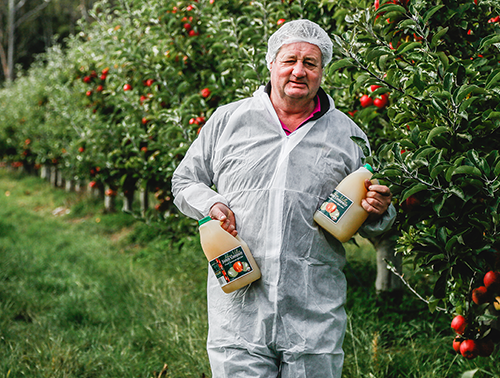 From Mark to you
Huon Valley Juice Co - Huon Valley, Tasmania
Huon Juices have been supplying apple juice to Salamanca Fresh for about five years from Mark's orchard on the banks of the Huon River. Mark says you've got to have the cleanest apples, from the best climate to make quality juice.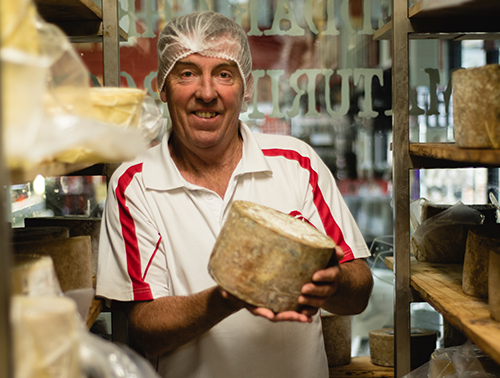 From Ashley to you
Wicked Cheese - Richmond, Tasmania
"Salamanca Fresh were probably our first customer, they supported our business from the start, which was over 10 years ago. To work with someone loyal, independent, approachable and reasonable in this day and age is a really good thing. It's a great partnership."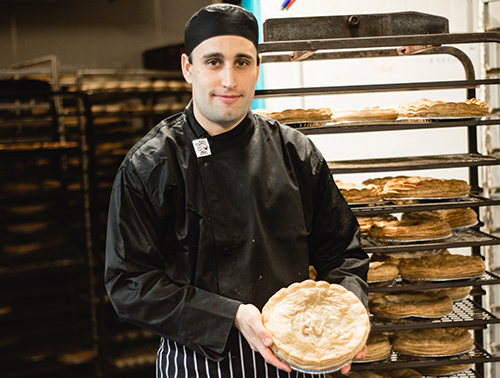 From Josh to you
Smiths Pies - Cambridge, Tasmania
"We've been supplying our pies to Salamanca Fresh for over 15 years. We bake fresh every day to order, so the bakery is running around the clock. We'll source as much produce from Tasmania as we can, and if it's out of season we'll get Tasmanian businesses to source it. It's a family recipe and we do everything here on site."
From Brendon & Kerri to you
Salamanca Fresh Catering - Moonah, Tasmania
Kerri and Brendon make up our talented duo of qualified chefs in Salamanca Fresh's kitchen. We are very proud to introduce you to the team that create the delicious meals available daily from our in-store delis. Kerri has some great advice about fresh produce: "Take care of it when you first get it, store it properly in the fridge and always wrap fresh herbs that need to be wrapped."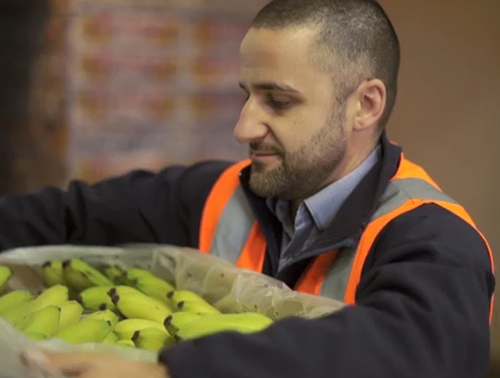 SHV Wholesalers - Hobart, Tasmania
"SHV has been collecting and transporting Salamanca Fresh's produce since their first store opened in 1982. These bananas are put through a ripening process and delivered to the stores the very next day. Our unique distribution channel allows us to provide the freshest bananas in Tasmania."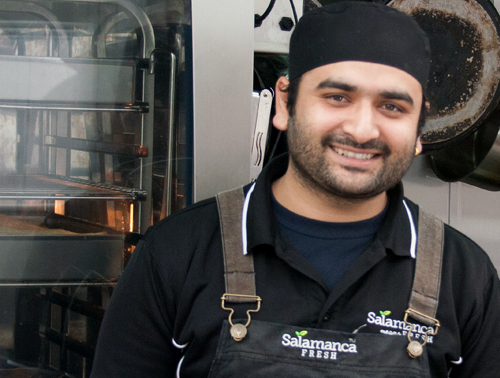 From Suman to you
Salamanca Fresh Catering - Moonah, Tasmania
Suman is an invaluable member of the Salamanca Fresh kitchen team who assists in making the salads, pies and lasagne for our Salamanca Fresh stores. "I love trying all the seafoods that aren't available in my home and all the varieties of fresh vegetables and fruit that are grown locally."