Ashgrove Cheese: "Grass-Cow-You"
Elizabeth Town in Tasmania's north is where you'll find the beautiful rolling pastures and roaming 'happy cows' of Ashgrove Farm. With a family history of farming in this area since the 1880's, the operations of the farm and the cheese factory are split in two, but still owned and operated within the same family – […]

Elizabeth Town in Tasmania's north is where you'll find the beautiful rolling pastures and roaming 'happy cows' of Ashgrove Farm. With a family history of farming in this area since the 1880's, the operations of the farm and the cheese factory are split in two, but still owned and operated within the same family – the Bennetts. Ashgrove Farm is a now focused on dairy farming, supplying the milk to Ashgrove Cheese.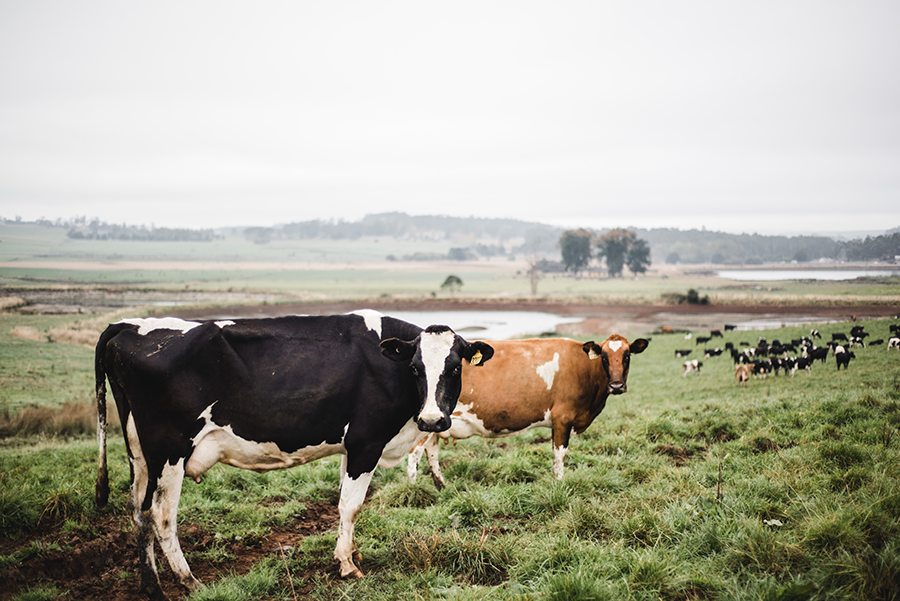 The Ashgrove Cheese factory and store has become a well-known landmark in northern Tasmania and here's why:
Ashgrove Farm's diary cows are fed on slow-growing, nutrient rich pasture and roam freely in the paddocks whilst breathing Tasmania's pristine air. The farm's mission is to produce high-quality milk, rather than high-production milk, ensuring the well-being of the herd and the high quality of the milk is maintained. There is a strong focus on sustainability with renewable hydro resources being utilised and responsible farming practices as well: all calves are hand-reared and not sold or used as 'bobby' calves and trees are planted as natural wind-protection and shelter for the herds.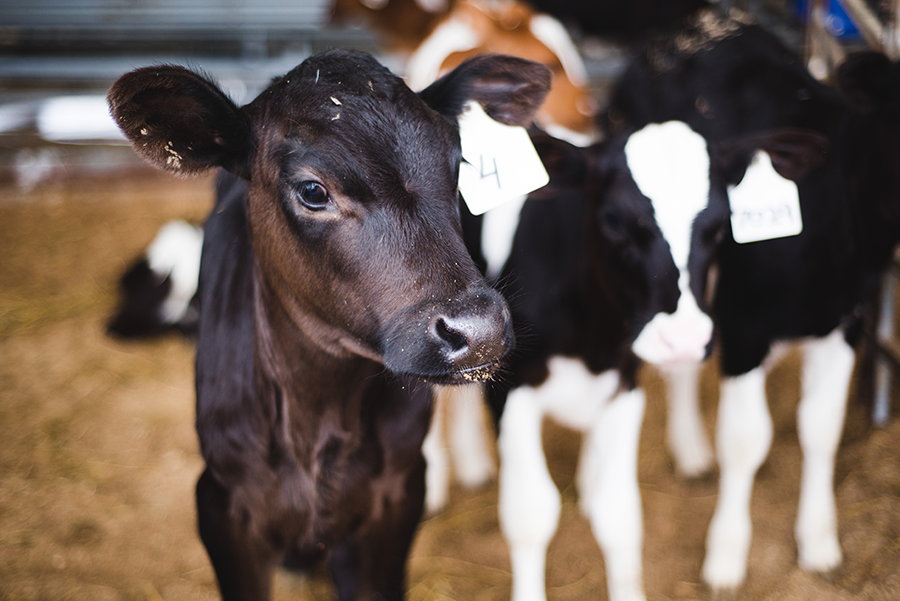 The cheese is produced in two stages, crafting the curds and aging the cheese. The premium pasteurised, non homogonised fresh milk has a starter culture added to it, which determines the flavour outcome of the finished product. A non-animal rennet (enzyme) is added that causes the milk to coagulate. From this, the curds and whey are heated, stirred and separated, with the curds then being carefully hand-cut and hand-turned – this removes moisture and promotes lactic acid fermentation. The curds are then pressed into moulds and taken to the maturing room where the cheese is aged. Two separate rooms are used for the different types of cheese. The first maturing room is for the cloth-bound premium aged cheeses and the second maturing room is for the rindless and specialised cheeses.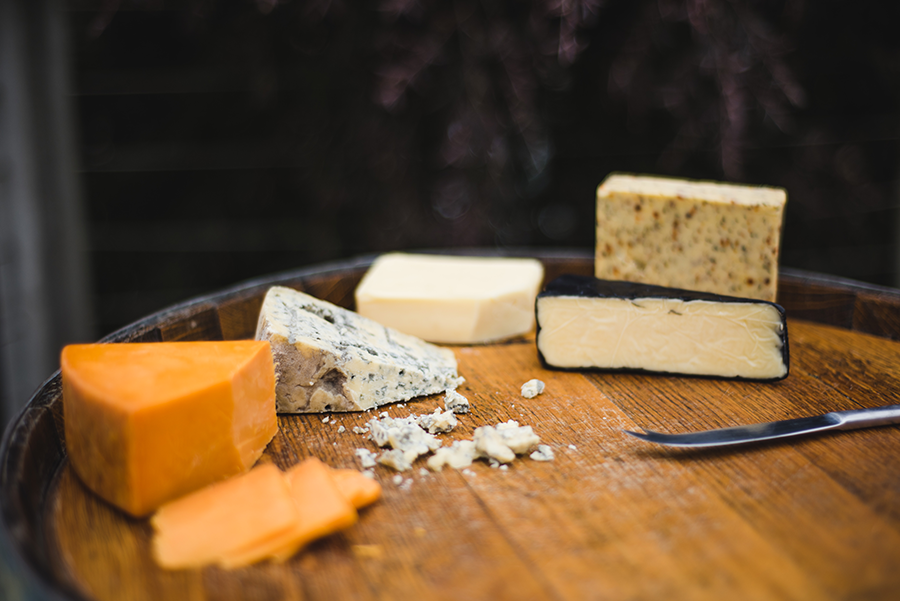 If you've never tried this award-winning cheese range before, you can find the Ashgrove products in our all of our Salamanca Fresh stores. There are many varieties to choose from, all of them lovingly crafted throughout the entire process, from the grass to the the cow to you.