Australia Day Food Ideas
We think Australia Day is best enjoyed relaxing with family and friends and indulging in the greatest Australian culinary delights. No matter where you are in the country, whether you are waiting for the chance to visit loved ones, or are lucky enough to be reunited, Aussie food is something we can all take part […]
We think Australia Day is best enjoyed relaxing with family and friends and indulging in the greatest Australian culinary delights.
No matter where you are in the country, whether you are waiting for the chance to visit loved ones, or are lucky enough to be reunited, Aussie food is something we can all take part in together (in person, or not). So pour yourself a cup of tea, glass of wine or ice cold beer and cook up a storm with the collection of classic (or some slightly modified) Australia Day food ideas here.
1. Damper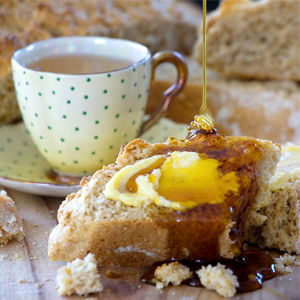 This damper recipe from 4 Ingredients creates a sweeter treat than traditional damper by adding a touch of sugar in the mix. Perfect for serving on Australia Day morning with warm with lashings of butter and golden syrup.
Click here for the recipe.
2. BBQ Prawns with Tarragon and Garlic Butter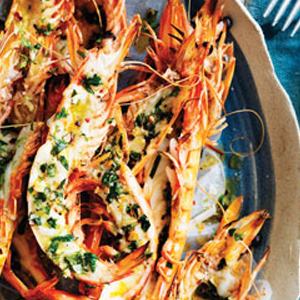 BBQ prawns never go unwanted, especially on Australia Day!
Click here for the recipe.
3. Mixed Grill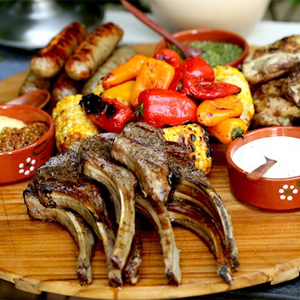 Lamb Chops? Chicken? Sausages? Can't decide on what to grill? Then host a mixed grill party! This is a great way for everyone to have a little bit of a bunch of grilled meats along with some paired condiments and grilled veggies.
Click here for the recipe.
4. Tim Tam Cheesecake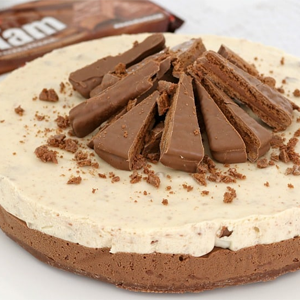 It doesn't get any more delicious than this No-Bake Double Layer Tim Tam Cheesecake! With a Tim Tam base, milk and white chocolate layers sprinkled with Tim Tam chunks and extra Tim Tams on top, this really is a chocoholics dream.
Click here for the recipe.
5. Vegemite Gravy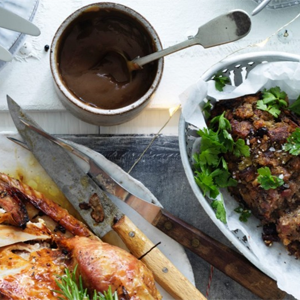 Good old Vegemite brings instant umami, depth and colour to the usual gravy.
Click here for the recipe.
6. Roast Lamb with Butternut Pumpkin & Yoghurt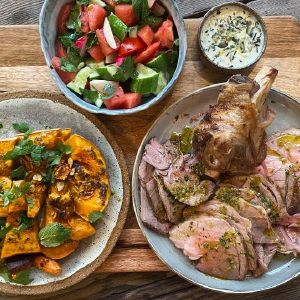 Adapted from our friends at Australian Lamb, this roast recipe is full of fresh flavours.
Click here for the recipe.
7. Aussie Lamingtons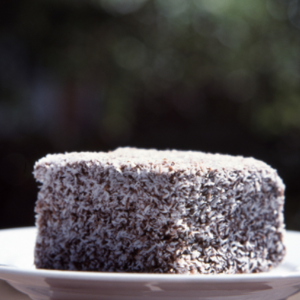 Who doesn't love lamingtons – the quintessential Australia Day food? Cut them to the your preferred size and make them any time with this easy and delicious recipe.
Click here for the recipe.
8. Milo Biscuits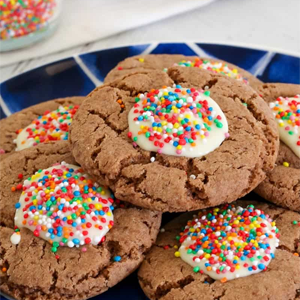 Milo Biscuits are an all-time Australian favourite! Made from just 5 basic ingredients, these quick and easy biscuits are sure to be a hit with the entire family.
Click here for the recipe.
9. Ginger and Wine Summer Spritz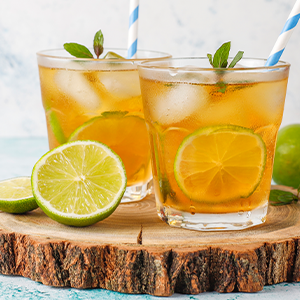 A quick and easy cocktail using Tasmanian wine and ginger beer. Perfect for summer BBQs!
Click here for the recipe.