Cabbage 5 Ways
A nutritional powerhouse. Cabbage is a nutritional cruciferous vegetable, closely related to broccoli, kale and Brussels sprouts. Packed full of antioxidants and a powerhouse of vitamins and minerals, this vegetable makes a fantastic addition to your diet. Cabbage is rich in vitamins C, K and B6 and also contains high levels of manganese and fibre. […]
A nutritional powerhouse.
Cabbage is a nutritional cruciferous vegetable, closely related to broccoli, kale and Brussels sprouts. Packed full of antioxidants and a powerhouse of vitamins and minerals, this vegetable makes a fantastic addition to your diet. Cabbage is rich in vitamins C, K and B6 and also contains high levels of manganese and fibre. It can be enjoyed raw and cooked and lends itself to many different ways and styles of preparation.
We've put together a list of five different ways to enjoy this humble, yet versatile vegetable for you.
1. Lemon Garlic Sauteed Cabbage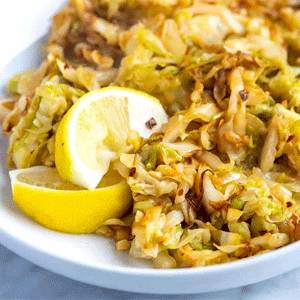 This is a simple, delicious, and healthy recipe for cooking cabbage and makes a flavoursome and satisfying side dish.
Click here for the recipe.
2. Old Fashioned Polish Galumpki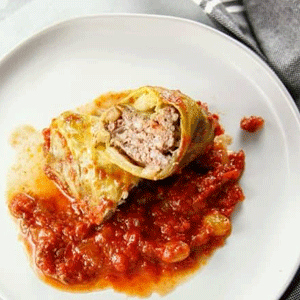 This traditional Polish Galumpki recipe is perfect for a filling winter meal.
Click here for the recipe.
3. Pork with Cabbage, Apple and Mustard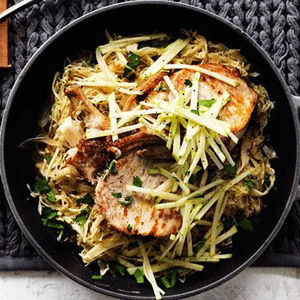 Ready in 20 minutes, these roast pork cutlets are paired with cabbage and apple for a classic and hearty meal.
Click here for the recipe.
4. Cheesy Cabbage Gratin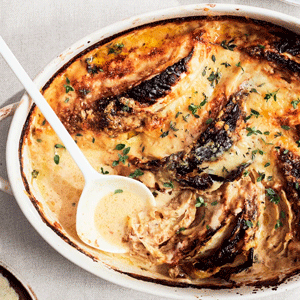 Even non-fans of cabbage will go back for seconds and thirds with this decadent cheesy gratin recipe.
Click here for the recipe.
5. Cabbage with Bacon & Onions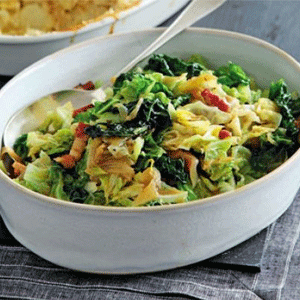 So simple and so tasty, this recipe makes a winning side on a cold winter's day.
Click here for the recipe.
You will often find local Tasmanian grown cabbage varieties at all our Salamanca stores. Find your nearest Salamanca Fresh store here.