Frank's Cider – A True Tassie Legacy
Frank's Cider is a true Tasmanian legacy. The premium refreshing taste of the Frank's range is the result of a long family history of apple farming and a steadfast love of Southern Tasmania and its heritage. Frank's Cider was established on the very same family farm that was founded by Franklin's first European settler, John […]
Frank's Cider is a true Tasmanian legacy. The premium refreshing taste of the Frank's range is the result of a long family history of apple farming and a steadfast love of Southern Tasmania and its heritage.
Frank's Cider was established on the very same family farm that was founded by Franklin's first European settler, John Clark. Five generations on and Naomie-Clark Port, John Clark's great-great granddaughter, creates cider from apples grown on the same land. Naomie and her husband, Tony, are current custodians of the farm and even live in John's original house. In fact, some of their trees from the oldest heritage orchards in Australia are over 160 years old.
The cider's namesake, Frank Clark, was Naomie's grandfather. He cleared much of the land and planted many of the trees that are still harvested for cider today. While Frank's orchard was mostly dedicated to growing eating apples, there are tales of many of the area's apple farmers creating their own recipes for cider. These tales gained weight when Naomie came across an old cider of her family's from around 1900.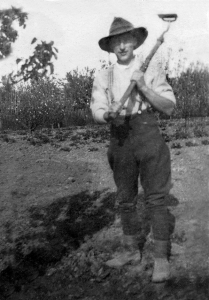 How Did Cider Making Begin?
Tony, Naomie's husband, grew up on the farm next door to the Clark property. His father was a fruit exporter and started making cider in the 1960s, which became award-winning! He had a unique business in that his cider press was mobile.  He would travel around the farms, pressing the juice before exporting it to his cider-making facility in Victoria.
Tony had a passion to continue his father's cider-making legacy and Naomie had a passion for continuing her grandfather's apple-growing legacy. It became a natural fit then to combine the two and they set to work establishing what is now an award-wining cider business.
While Naomie and Tony have farming in their blood, they did not have a cider-making factory. After some searching, they connected with an incredible cider-maker who produces the cider with a premier Tasmanian wine-making company.
Where do the apples come from?
In the era of Frank's orchard, the apple industry in southern Tasmania was enormous. It was a thriving industry, where millions of bushels of eating apples were being transported out of Hobart and Port Huon. However, as time went on the industry began to quieten down for a multitude of reasons. Naomie has been planting more cider varieties, including pears as Australians' taste for Tasmanian cider grows. Another orchard, one of Tasmania's biggest, is also part of the family and adds to the supply of pears for Frank's range of ciders.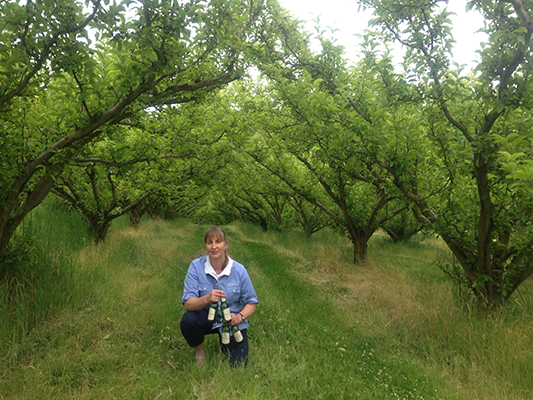 The Frank's Cider Range
Along with the original Frank's Summer Apple Cider and Summer Pear Cider, there are also two blended flavours available. These include Raspberry Pear and Cherry Pear combinations. During winter, Frank's also supply a range of mulling packs, which are currently available at our Salamanca, Davey St, Lenah Valley, Bellerive and Sandy Bay stores! Naomie confesses her favourite way to enjoy a Frank's cider is hot and mulled, best sipped in a comfy chair after a busy day at work.
This spring we can also look forward to welcoming a new 'hard' cider from Frank's that will be available in cans. We can't wait!
Check out this fantastic Salmon Tacos recipe, made with Frank's Cider: