From Igor to You
The House of Anvers – Distinctive Chocolates, Made Approachable With "a visa and nothing to lose" a 20-year-old Igor Van Gerwen fell in love with Tasmania. The laid-back perfectionist's love affair with fine chocolate began in his native Belgium, working in the exquisite aromatic surrounds of a patisserie on weekends when he was just 12 […]
The House of Anvers – Distinctive Chocolates, Made Approachable
With "a visa and nothing to lose" a 20-year-old Igor Van Gerwen fell in love with Tasmania.
The laid-back perfectionist's love affair with fine chocolate began in his native Belgium, working in the exquisite aromatic surrounds of a patisserie on weekends when he was just 12 years old. Six years spent studying patisserie, ice-creams, sugar work and chocolate work – "all the good things in life" – further fuelled his desire.
"But in Belgium it's pretty hard because you're up against fourth and fifth-generation chocolatiers."
Then a few years later, Igor found the perfect home for himself and his high-end chocolate dream: the Apple Isle.
He began making a few traditional Belgian-recipe chocolates of an evening, supplying one shop, then two, then more.
Today, The House of Anvers supplies its high-end chocolate products Australia wide, including to speciality grocers and airlines. He ensures each of his 52 staff is highly trained – whether their role is a cleaner or a chocolatier.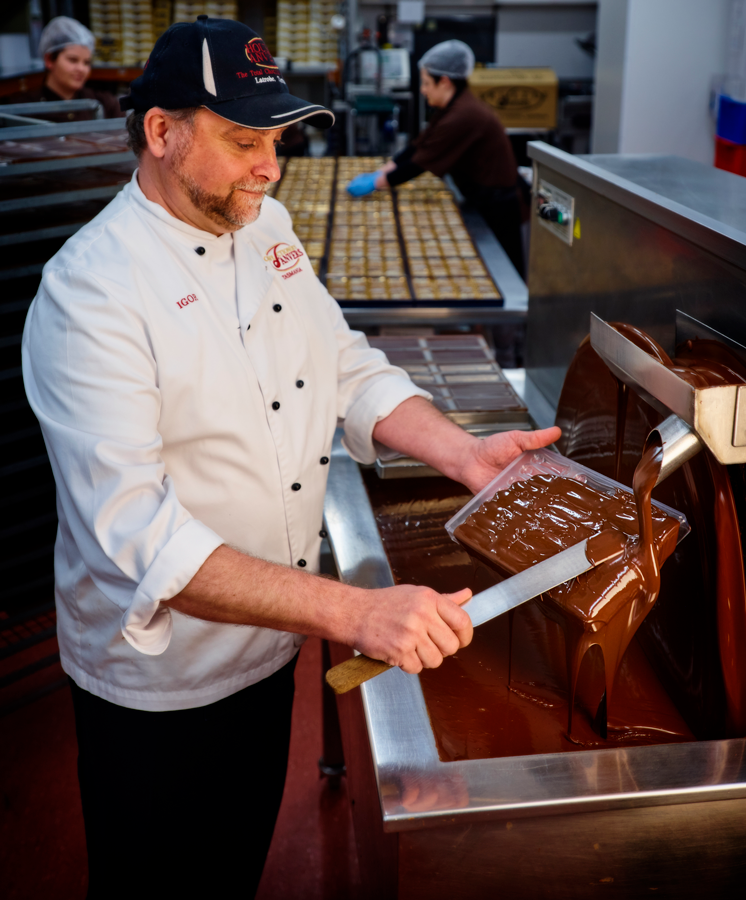 The traditionally made chocolates have a distinct Tasmanian advantage. "We only use Tasmanian milk and cream for its purity." They also have another benefit: The House of Anvers holds the Australian rights to a unique Peruvian cacao, which Igor uses in crafting the world's rarest chocolate – Fortunato No.4.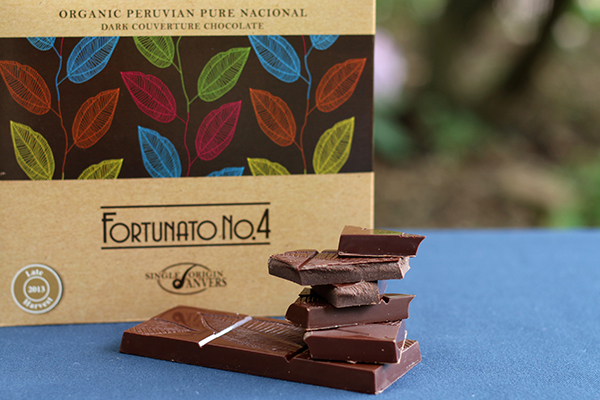 For Igor, business is simple: "My vision for our products is to provide the distinctive chocolate products and chocolate experiences that are normally reserved for the elite in society, to as many customers as possible, by making them approachable and affordable. One way we are able to do that is through our relationship with Salamanca Fresh; this way our high-end products are available very affordably to as many Tasmanians as possible."
Head into any Salamanca Fresh store to find the Anvers range of truffles and chocolates.
The House of Anvers factory also houses a popular café in Latrobe, which provides mouth-watering meals from chocolate desserts and hot chocolates through to breakfast and lunch options.