Mountainvale Tasmanian Berries
How Mountainvale Berries made their way to the shelf Mountainvale is a Tasmanian family-owned berry farm with its beginnings in the Tamar Valley during the early 2000's. Harvesting and selling tonnes of fresh blueberries across Australia is Mountainvale's primary business.   The Tasmania's temperate maritime climate means we rarely experience extreme heat or cold. During […]

How Mountainvale Berries made their way to the shelf
Mountainvale is a Tasmanian family-owned berry farm with its beginnings in the Tamar Valley during the early 2000's. Harvesting and selling tonnes of fresh blueberries across Australia is Mountainvale's primary business.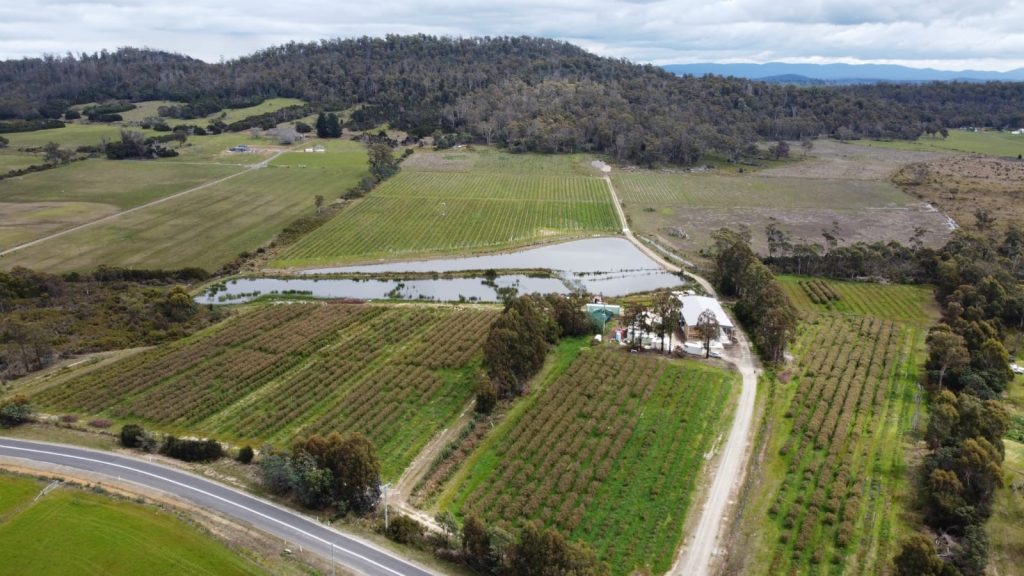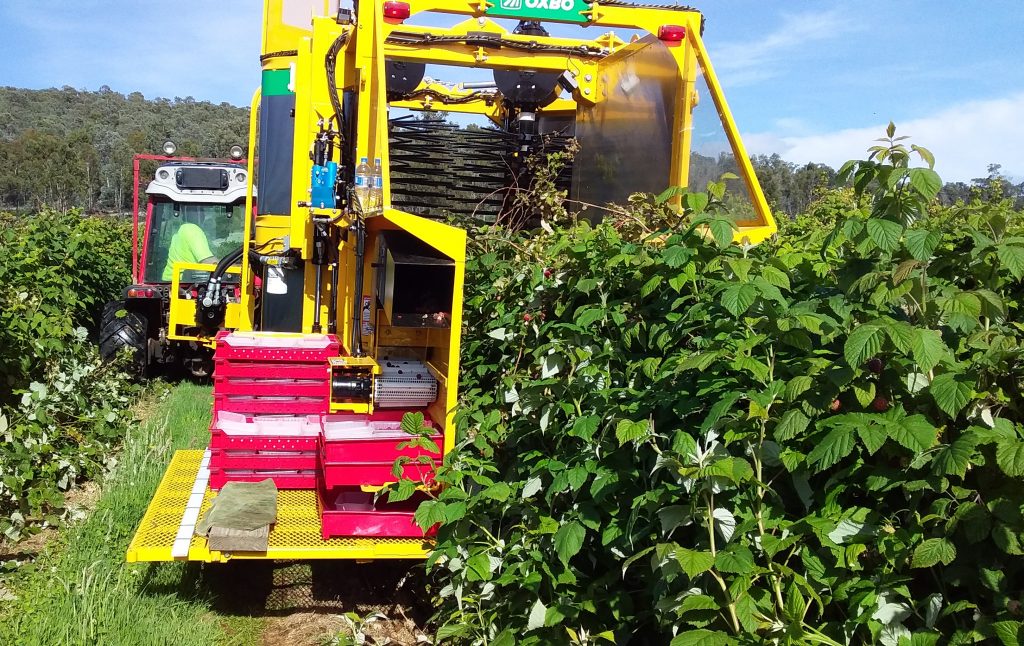 The Tasmania's temperate maritime climate means we rarely experience extreme heat or cold. During the winter months, Tasmania provides long periods of low temperature. Berry crops need this period to produce quality, tasty fruit the following season. During the summer fruiting months, this flavour and quality is further enhanced by Tasmania's mild days and cool nights. Our island's undulating land form with its rich soils, pristine waters, abundant rain and pure atmosphere grows some of the best temperate fruit and vegetables in the world. Berries are no exception!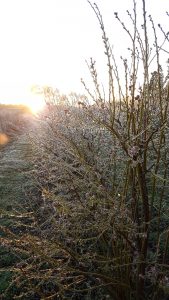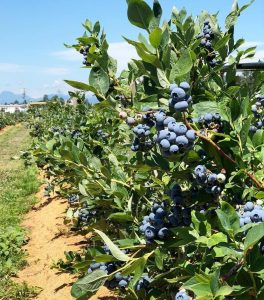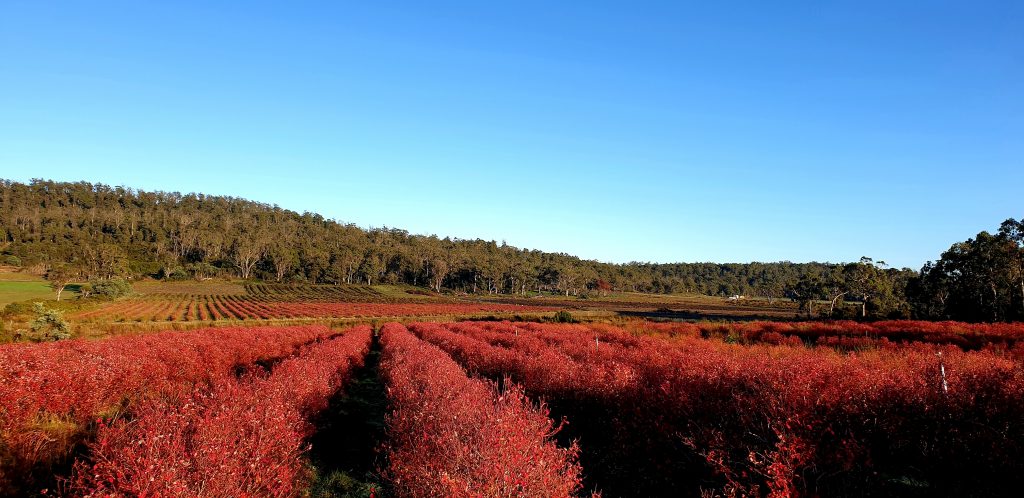 The birth of the frozen berry pouch…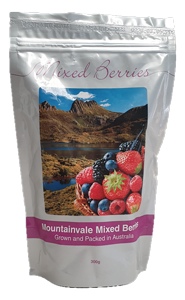 When starting to process their own fresh blueberries, the Mountainvale team realized the extent of waste in this fresh berry industry. Thousands of tonnes of berries are thrown away every year for being too soft or overripe to be sold fresh. With the introduction of a new laser soft sorter machine that detected and pulled out the slightly soft berries they started to freeze them in large tubs. This otherwise waste was now ready to sell in frozen for form. They are perfect for baking, smoothies, juices or just eating like frozen lollies!
From there Mountainvale's line of frozen product grew as they added raspberries, mixed berries, strawberries and blackberries and started supplying them to the independent grocers across Tasmania. Frozen pouches now make a significant portion of Mountainvale's business – especially in the winter months when fresh berries are not as readily available.
Mountainvale thoroughly enjoy bringing these exclusively Tasmanian premium frozen berries to the Tasmanians. They hope to do so for many years to come! So head in store to Salamanca Fresh to pick up a packet today!