New Product: Pikt & Chopt
Introducing Pikt & Chopt – New herb pastes, available in all our stores. Farmed in prime growing conditions, the collection of herbs included in the Pikt & Chopt range are grown by a farming collective in Vietnam. Here some of the world's best herbs and spices are grown year-round with an abundance of rain water. […]
Introducing Pikt & Chopt – New herb pastes, available in all our stores.
Farmed in prime growing conditions, the collection of herbs included in the Pikt & Chopt range are grown by a farming collective in Vietnam. Here some of the world's best herbs and spices are grown year-round with an abundance of rain water.
Once the herbs have been carefully harvested, they are finely chopped and sealed in no-mess, resealable pouches. This allows the herbs to last longer, whilst locking in their incredible, garden fresh flavour.
All Pikt & Chopt products are:
Gluten Free
Non-GMO
100% Australian Owned
Packaged in a sterilised pouch
Kosher certified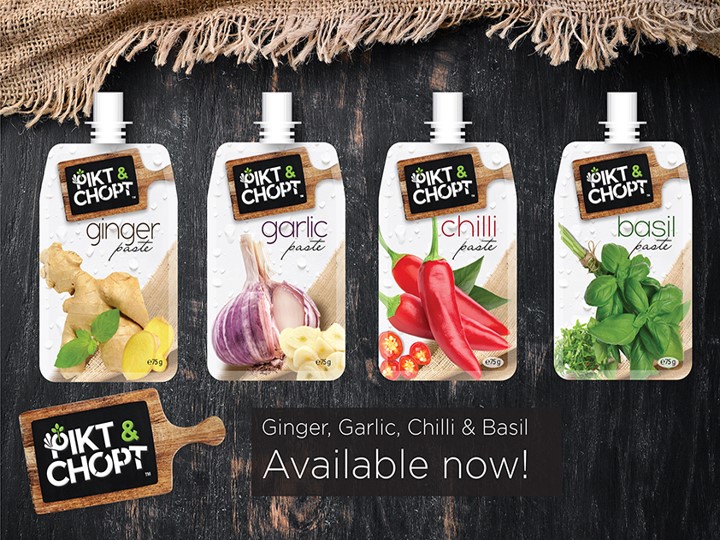 The new range is now available in all our Salamanca Fresh stores, so you can you can let your culinary creative shine!