At a glance
Approx. 1 hour
Serves 4 - 6 people
Pair With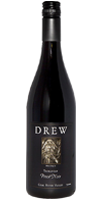 Ingredients
Olive oil
10 chicken drumsticks
2 red capsicums sliced
2 Ziggys Smoked Chorizo sausages, cut into small chunks
1 large onion, roughly chopped
4 cloves garlic, crushed
2 tbsp smoked paprika
1 tsp chili flakes (or to taste)
1.3L chicken stock
375g medium grain rice
1 small bunch flat-leaf parsley
1 lemon, halved
Method
Heat the oven to 180C fan forced.
Heat oil in a very large wide shallow pan, season the chicken and brown it all over in batches. Remove the chicken then add the capsicum and Chorizo to the same pan and cook over a medium heat until the capsicums begin to soften.
Add the onion and garlic and cook gently until the onion is soft. Stir in the paprika and chili and cook for 1 minute, then add the chicken stock. Put the chicken pieces back, bring the stock to a simmer and cook, covered, over a gentle heat for 15 minutes.
Pour the rice all round the chicken and season – if you don't have a big enough pan, you can transfer everything to a roasting tin. Then put it in the oven and cook for 20-25 minutes or until the stock has been absorbed and the top is golden. Cover the dish with foil and leave to sit for 5 minutes.
Scatter with the parsley and squeeze lemon juice over the top before serving.