Salamanca Fresh Stays Contemporary with Innovative Refurbishment
Hit the refresh button!  Salamanca Fresh Salamanca has revitalized; a new beginning, a fresh approach and a nod to the past.  It is a celebration of excellent service, great food and of Salamanca precinct's rich heritage. The Behrakis family are renowned for wanting to add to the vibrant precinct of Salamanca while maintaining the history of […]
Hit the refresh button!  Salamanca Fresh Salamanca has revitalized; a new beginning, a fresh approach and a nod to the past.  It is a celebration of excellent service, great food and of Salamanca precinct's rich heritage.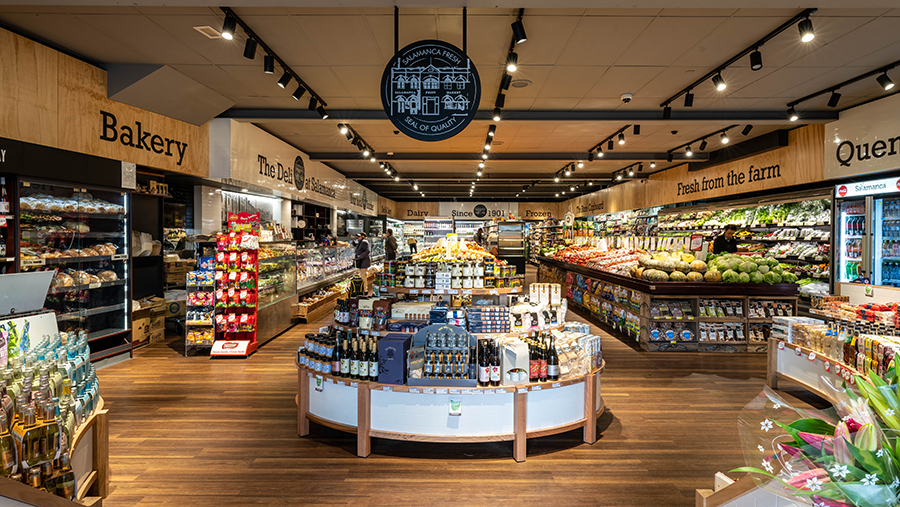 The Behrakis family are renowned for wanting to add to the vibrant precinct of Salamanca while maintaining the history of the area and have accomplished this with a cleverly stylish refurbishment of our flagship Salamanca Fresh store.
Our team reached out to our loyal customers for their views on just what it was that they wanted to make their shopping experience even better, and in some ways even safer. That feedback has now resulted in a substantial makeover.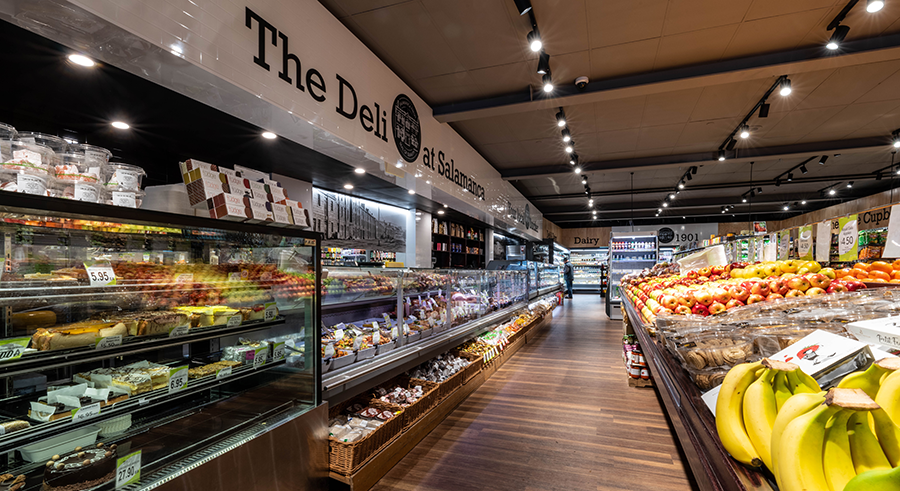 The new Salamanca store has been completely re-configured to provide a seamless shopping experience, with a revised store layout, greater display area with new fridges and cooling cabinets, an enlarged deli section featuring a greater range of fresh premium meats and now, fresh seafood.  All of those products that enhance the food preparation experience and then those that make it exceptional, local Tasmanian wines and juices, fresh artisan breads, and even fresh flowers to brighten the table (and the mood) are available.

Tasmanian products are at the forefront of the wide range of goods available. These products are made by Salamanca Fresh into freshly pre-prepared meals or are available for customers to prepare at home.
The new store will cater for those customers who want to come in and browse, making their choices in a relaxed environment or those who are looking to easily find just the right items at short notice.
We have kept, and enhanced, those things that our customers are so fond of, and deservedly so, friendly, well trained staff, quality produce at competitive prices and convenient trading hours that meet their needs.
The original Salamanca Fresh store has, arguably, become the vibrant heart of the heritage area. Originally opened more than 40 years ago in an historical building built in 1901, as the first greengrocer in this area, the shop and the area have developed from a sleepy backwater to a major tourism and business hub. To match this progress the Behrakis family have kept pace with the times and redeveloped the store, increasing their already sizeable commitment to Tasmania, particularly to Hobart.
Adding to this is the redevelopment of Salamanca Fresh's Bellerive store, thoughtfully designed to suit the needs of its local Eastern shore customers. The new and improved shopping experience is on track to open before Christmas this year.
For a thoroughly enjoyable and modernised fresh gourmet shopping experience, or to simply immerse yourself in premium quality Tasmanian produce and the historic aura of Salamanca Place this refurbished store is the place to be.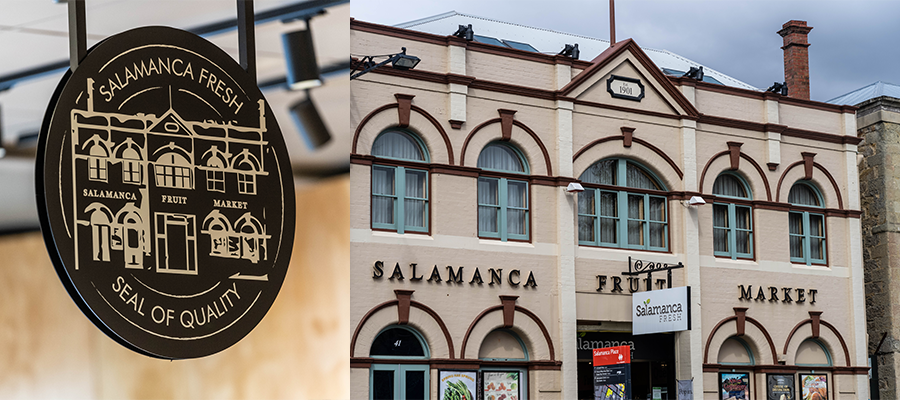 Salamanca Fresh currently operates six stores around the greater Hobart region. For all store locations and contact details, please click here.