Love Local Coffee
Established in 1979, Tasmanian Coffee Roasters' founder, Gareth Hues, was the first to roast coffee beans in Tasmania. Legend has it that the delicious locally roasted coffee became increasingly popular with tuna fishing crews. They would stock their vessels with coffee supplies before departing for the high seas. Soon thereafter, Gareth opened a shop front […]
Established in 1979, Tasmanian Coffee Roasters' founder, Gareth Hues, was the first to roast coffee beans in Tasmania. Legend has it that the delicious locally roasted coffee became increasingly popular with tuna fishing crews. They would stock their vessels with coffee supplies before departing for the high seas.
Soon thereafter, Gareth opened a shop front with a café which still runs today. Two years ago, Dominic Bury purchased the wholesale arm, while Gareth's son continues to run the shop front and café.
Dominic is a man whose heart belongs in Tasmania and whenever he has travelled, our beautiful island state has called him back. While born in Melbourne, Dom grew up in Tasmania. After finishing school, he seized an opportunity to live in the UK for a few years. During this time, he travelled the world, all while working in beverage sales and marketing. He grew to miss Tasmanian so returned and ventured on to starting his own fresh juice business.  After selling the business, Dom then worked for 10 years at Cascades in sales and marketing, but always held a dream of running his own business.
The Dream Became Reality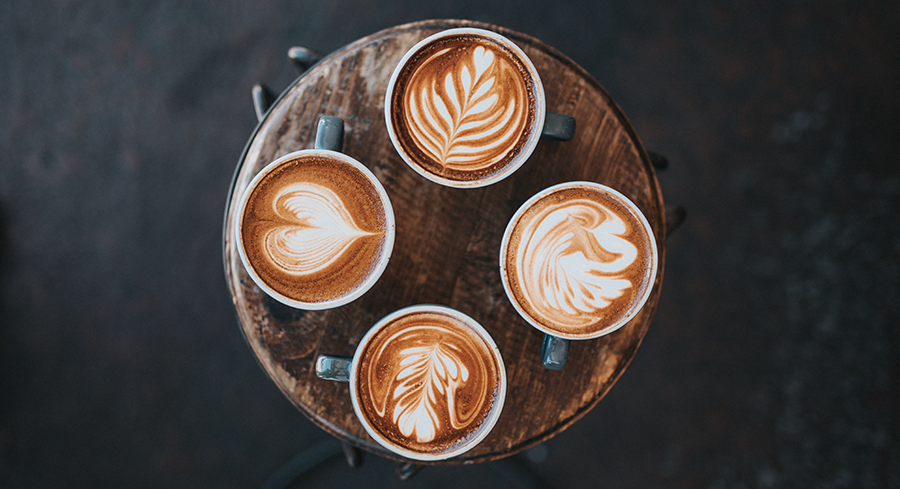 It was then that Dom came across Tasmanian Coffee Roasters. He immediately saw an opportunity to develop the business further and bring this unique, freshly roasted product to more cafes and retailers.
Dom was drawn to the possibility of providing a high-quality product to his local community. He noticed that most ground coffees available are mass produced and some imported. This means they may be lacking in freshness and losing flavour by the time they are brewed. Tasmanian Coffee Roasters roast, grind and vacuum seal the coffee immediately, all in small batches. By the time the coffee reaches your lips, it is still fresh and full of flavour. With the roasting facility located in Kingston, Tassie locals can enjoy a product that has gone straight from the roaster to the shelf, with no long drive or added handling in between.
One defining feature of his coffee that Dom has worked hard to establish is the consistency in the quality and blends. Investing in upgraded equipment, utilising specific software to monitor the production process and consistent testing (and sampling, yum!) of each batch have been vitals steps in achieving this. One of Dom's rituals is to arrive at work, make a short black or latte from the coffee that has just finished being ground and just take it all in.
The Story Doesn't End There…
Dom noticed that there were no local suppliers of certified organic ground coffee. He set to work sourcing certified organic beans and endeavored to also have his process and facility certified under the ACO (Australian Certified Organic).
The result?  A Tasmanian-made organic certified ground coffee with…
"Rich, dark chocolate and plum notes. Stone fruit acidity leaves a clean finish with caramel and malt tones. A perfect starter morning coffee or one for any time of day!"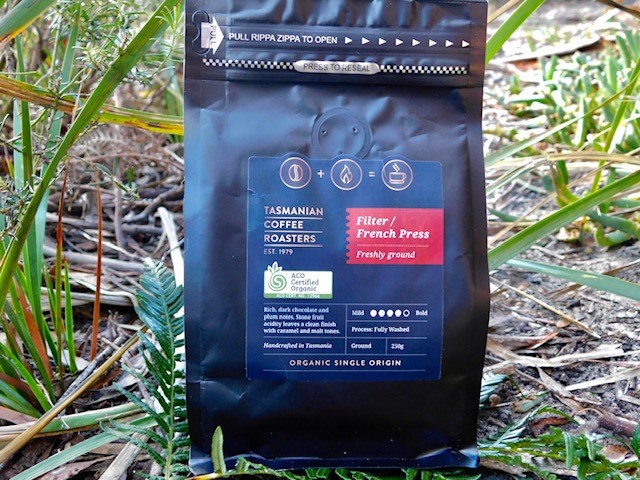 At Salamanca Fresh we are very proud to stock the range from Tasmanian Coffee Roasters. We are also excited to welcome the new organic ground coffee to our shelves. Head in store now to pick up a pack of freshly ground, locally roasted coffee.