TassieTom Walnutter – Tasmanian Innovation
TassieTom is a local family business who make premium handcrafted Tasmanian foods. TassieTom is the home of Walnutter, a walnut butter made from 100% Tasmanian grown walnuts. These unique products are a spread of absolute joy and offer incredible versatility. In a nut butter world that is highly competitive, this Tasmanian walnut butter is unique […]
TassieTom is a local family business who make premium handcrafted Tasmanian foods.
TassieTom is the home of Walnutter, a walnut butter made from 100% Tasmanian grown walnuts. These unique products are a spread of absolute joy and offer incredible versatility. In a nut butter world that is highly competitive, this Tasmanian walnut butter is unique and offers a healthy butter alternative for your toast and sandwiches; add to your breakfast porridge; it's delicious with cheese, fruit and crackers; easy pesto for your pasta; or enjoy straight from the jar!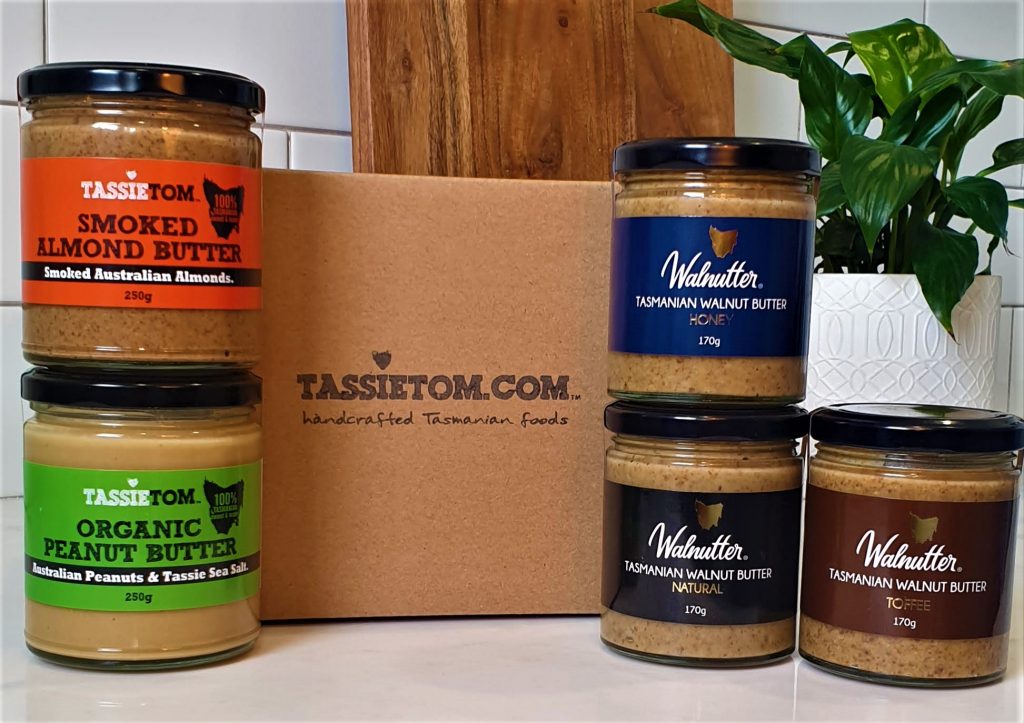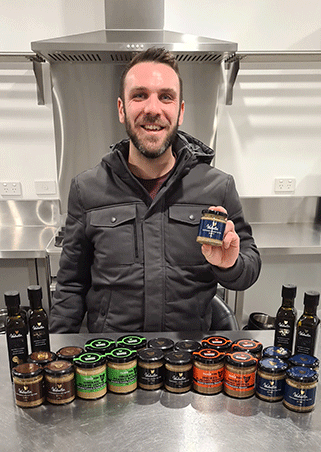 Meet the Family
Making up the TassieTom team is Tom Briscoe, the innovator and maker, Sue (Tom's mum), the business administrator and Carly (Tom's sister), in design, sales and marketing. They each bring unique experiences, skills, and traits to the team to keep pushing forward new ideas and support each other along the way.
While the family are originally from the Hunter Valley in New South Wales, they started the move to Hobart fifteen years ago for a 'sea change'. Their love for Tasmania was contagious, as soon the whole family followed.
How It All Started
Five years ago, after working in a natural wholefoods business, Tom was ready to branch out and create his own products. He specifically wanted to develop an alternative to Peanut Butter. The goal was to work with a Tasmanian-grown nut and keep the finished product as close to 100% Tasmanian as possible.
Before launching Walnutter, Tom spent a couple of years experimenting with different flavours. His experience at the wholefoods business had provided him great insight into food production and sales. He pushed his skills to learn about the qualities of different ingredients, the best ways to source these ingredients and the manufacturing requirements involved. When experimenting with flavours and types of nut butters Tom's efforts were always centred around the key elements of creating something wholesome and nutritious, using pure ingredients. It was Tom's goal to "spread the goodness of Tasmania".
After further research and trials, Tom settled on the idea of creating a walnut butter from 100% Tasmanian grown premium walnuts. The process of making a walnut butter proved to be more difficult than with other nuts, but Tom soon learned which machines and processes worked best. Despite the challenge in creating the butter, walnuts proved to be a versatile nut for mixing flavours. The Walnutter range has now grown to include three flavours: "Natural", "Honey" and a handcrafted Tasmanian honey "Toffee".
Growing the TassieTom Range
Two more products have also joined the TassieTom family. These include Organic Peanut Butter blended with Tasmanian Sea Salt, and a very delicious Smoked Almond Butter. These butters have been created to bring 100% Australian peanuts and almonds into the product range. It is easy to taste the quality and care that has gone into these products.
TassieTom has also just released Walnutter Walnut Oil! This oil is light in colour but rich in flavour. It's an excellent addition to your cooking including frying and baking, pasta, soup, salads, dips and desserts. Walnut oil's health-giving properties can also be used on skin and hair.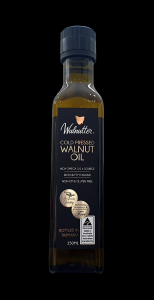 Continuing to Innovate
The team behind TassieTom is passionate about working with Tasmanian product and building and supporting Tasmanian businesses; "We're about premium, healthy, Tassie products". The team always think of new foods, packed with health and goodness. They are also committed to using the whole product, thus reducing waste.
For example, a new product is in development that uses the flour left over from walnut oil extraction. This walnut flour can be deemed a nutritional super food, packed with Omega 3 & 6 and is very high in fibre. It also tastes absolutely divine, especially when used as a bread crumb alternative (e.g. schnitzel crumb) or as a pastry flour alternative (e.g. tarte tartin). Keep your eyes peeled as this exciting new product is in the works and will be released in Tasmania first.
Where to Find the TassieTom Range?
At Salamanca Fresh we are very proud to support this innovative and passionate Tasmanian business. We are pleased to stock the range of nut butters and walnut oil in all our stores.
Click here for the Walnutter Pesto recipe