Storm Bay – November Wine of the Month
  Bounded by Bruny Island to the West and the Tasman Peninsula to the East, Storm Bay was named by Abel Tasman in 1642 when a storm forced his ships out to sea before they could anchor there. Epitomising Tasmania's wild, dramatic landscape, the bay has the tallest sea cliffs in the southern hemisphere (300m) […]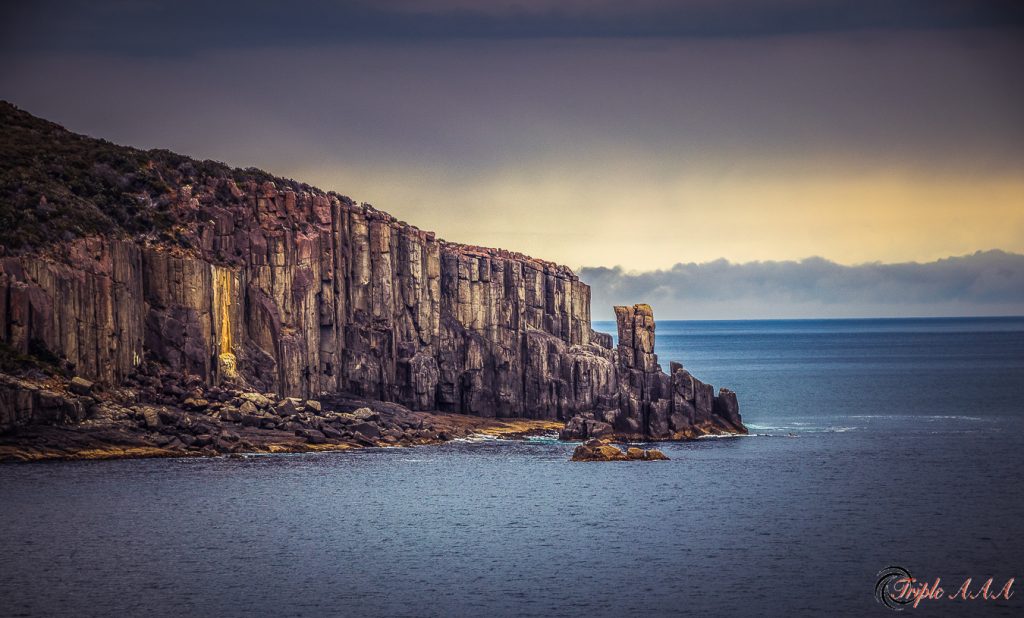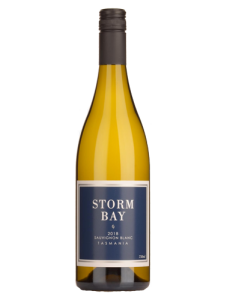 Bounded by Bruny Island to the West and the Tasman Peninsula to the East, Storm Bay was named by Abel Tasman in 1642 when a storm forced his ships out to sea before they could anchor there. Epitomising Tasmania's wild, dramatic landscape, the bay has the tallest sea cliffs in the southern hemisphere (300m) and is host to seals, sunfish, dolphins and numerous whale species including a pod of Orca that visit every year.
A little to the north, the Coal River runs into the bay, marking the entry to a valley which has become firmly established among Australia's most prestigious cool climate wine regions. At the heart of the valley is the picturesque sandstone village of Richmond, home to Australia's oldest bridge (1823).  Follow the river just 3 km north from the village centre and you come to Storm Bay Vineyards, planted on ancient tertiary clays and limestone producing richly textured whites and Coal River's distinctive earth and spice scented pinot noir.
Until recently, the Storm Bay Sauvignon Blanc and Pinot Noir were a badly kept secret found only in Tasmania. Now the word is out and the first wines from the 2018 vintage, Sauvignon Blanc and Pinot Noir, are heading to the big island to find their fame and fortune.
The Storm Bay range includes readily drinkable chardonnay, sauvignon blanc, pinot noir and cabernet merlot varieties.
Chardonnay: Fresh stone fruit and ripe grapefruit aromas, following by a fresh and crispy palate, with developing complexity. Elegant cool climate mineral acid lengthens the experience of this unwooded chardonnay. An excellent and versatile food wine, great with fresh shellfish, richly sauced crayfish and all kinds of poultry from chicken salads to peking duck.
Sauvignon Blanc: Vibrant grassy and gooseberry aromas continue through to the palate. Zippy and fresh acid holds the animated fruit structure together, giving considerable length.
Pinot Noir: Pure red cherry and blackcurrant aromas follow with mixed red berry flavours and toasty oak. The fresh fruit flavours linger with an elegant and refined tannin structure. 100% handpicked Pinot Noir, this wine matches well with Vietnamese duck spring rolls or vegetarian lasagne.
Cabernet Merlot: This wine shows delicious black currant and hints of mixed spice aromas. Fresh flavours of forest fruits and mocha undertones are well supported by the velvet oak tannins. The wine is young, still reasonably tight but accessible with appealing freshness, good depth, texture and intensity and a firm tannic grip promising superb ageing potential. Compliments a good roast lamb and vegetables.
Head into our Salamanca, Davey St, Bellerive, Lenah Valley and Sandy Bay stores to see our range at an extra special price for the month of November (2019).