Wine of the Month – August 2019: Bream Creek
Planted on a north-east Ridge, overlooking Marion Bay in Tasmania's East Coast sits Bream Creek Vineyard. This vineyard is one of the oldest in Tasmania, being first established in the 1970's and now covers 7.5 hectares of land and is home to a vast array of grape varietals. The southern Tasmanian climate, along with the […]

Planted on a north-east Ridge, overlooking Marion Bay in Tasmania's East Coast sits Bream Creek Vineyard. This vineyard is one of the oldest in Tasmania, being first established in the 1970's and now covers 7.5 hectares of land and is home to a vast array of grape varietals. The southern Tasmanian climate, along with the gentle sea breezes ensures optimal growing conditions for cool climate wines, but also allows excellent growing and flavour development with the long summer days that we lucky Tasmanians know and love.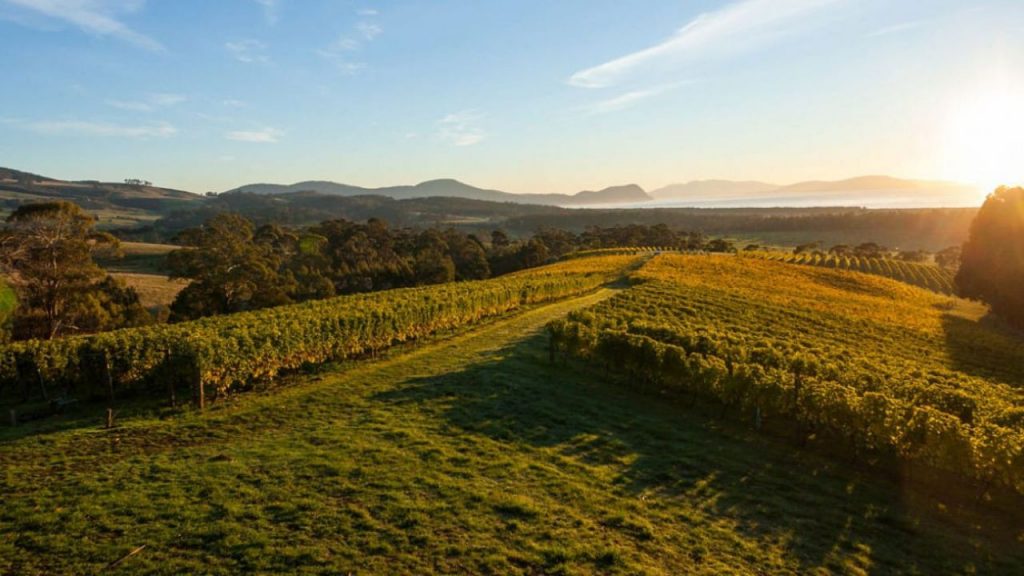 While the grapes growing in this patch of heaven were originally supplied to Moorilla, renowned Tasmanian wine maker, Fred Peacock, took ownership of the vineyard and established the Bream Creek brand. Under Fred's expert eye, a huge range of wines were developed including Chardonnay, Riesling, Pinot Noir, Cabernet Merlot, Sparkling Cuvee, Rose and even a sticky late picked Schönburger, just to name a few. For nearly 30 years, Bream Creek wines have forged an incredible bath, having been consistent award winners, helping to showcase the very best of Tasmanian wines to Australia (and the rest of the world).
One particulary unique wine that you will be hard-pressed to find anywhere else in the world is a lightly sparkling Moscato-inspired wine, which has been named Mosaic by Bream Creek. Mosaic is made from a combination of the rare German Schönburger grapes and the aromatic Gewürztraminer grapes.  This wine's taste is medium sweet and shows apricot, yellow peach and rose petal flavours and a refreshing clean finish.
Be sure to visit our Salamanca Fresh stores at Salamanca, Davey St, Lenah Valley, Bellerive and King St as we celebrate this wonderful wine with special prices during the month of August! Keep your eyes peeled for free in-store tastings happening in these stores throughout the month as well.