Wine of the Month October: Devil's Corner
Devil's Corner Vineyard is set within the wildness by the sea, between the Asplawn Forest Reserve and the Coles Bay Conservation Area. Along this eastern coast of Tasmania, the weather is wild, the climate unpredictable and the conditions can be as harsh as they can be beautiful. The land travels inward just enough for protection […]

Devil's Corner Vineyard is set within the wildness by the sea, between the Asplawn Forest Reserve and the Coles Bay Conservation Area. Along this eastern coast of Tasmania, the weather is wild, the climate unpredictable and the conditions can be as harsh as they can be beautiful. The land travels inward just enough for protection from the wild seas and winds and this is where Devil's Corner Winery resides. It is breathtakingly scenic where the vineyard travels down to meet the sea.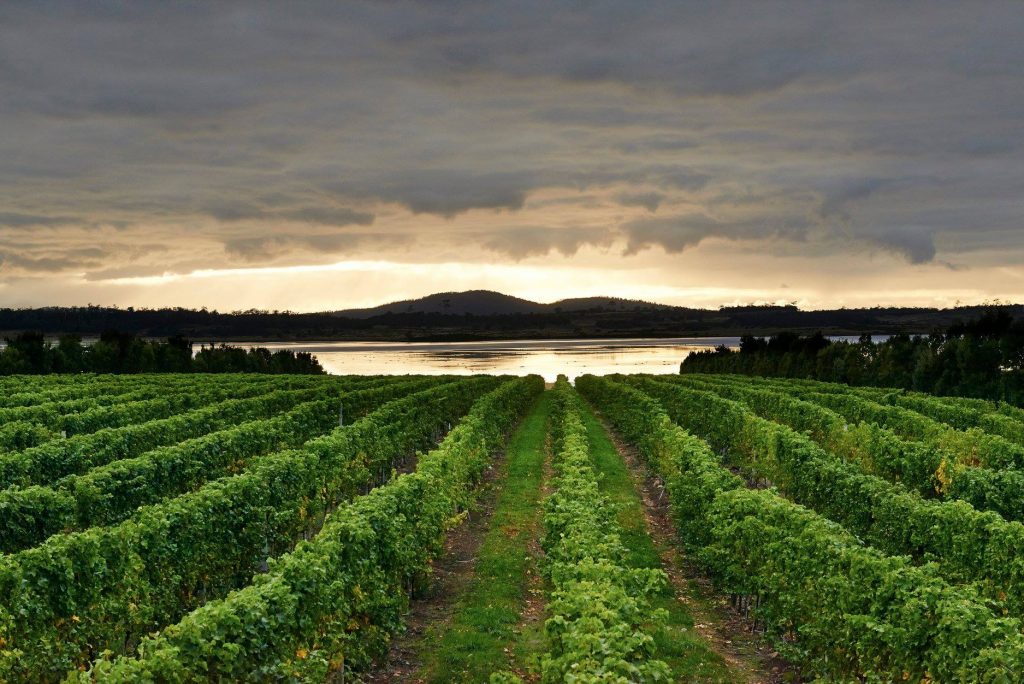 It is a challenging environment, but the team at Devil's Corner pride themselves on being able to work with the weather, instead of fighting against it and knowing the difference between when to wait and when to act. It's a fine balance, but the proof is in the outcome of one of the most highly regarded Tasmania wines. These wines exude the character of Tasmania's wilderness and the collective sense of adventure and excitement that is uniquely Tasmanian.
On the sprawling property of Devil's Corner, a great range of grapes are grown, including the temperamental Pinot Noir. With a great length of season being offered on the east coast of Tasmania, the team find success with this variety, which produces a flavourful wine that can be enjoyed without delay. Interestingly, to maintain a healthy vineyard and bolster the yield of each grape variety, the property manager moves a flock of 5000 resident sheep into the vineyard to graze post-vintage. This keeps the weeds down, the sheep healthy and provides a natural fertilizer throughout the season.
The standard range of Devil's Corner wines can be found in our Salamanca, Davey St, Lenah Valley, Bellerive and Sandy Bay stores and is featured as our wine of the month this October 2019. See Devil Corner's own tasting notes on the range below.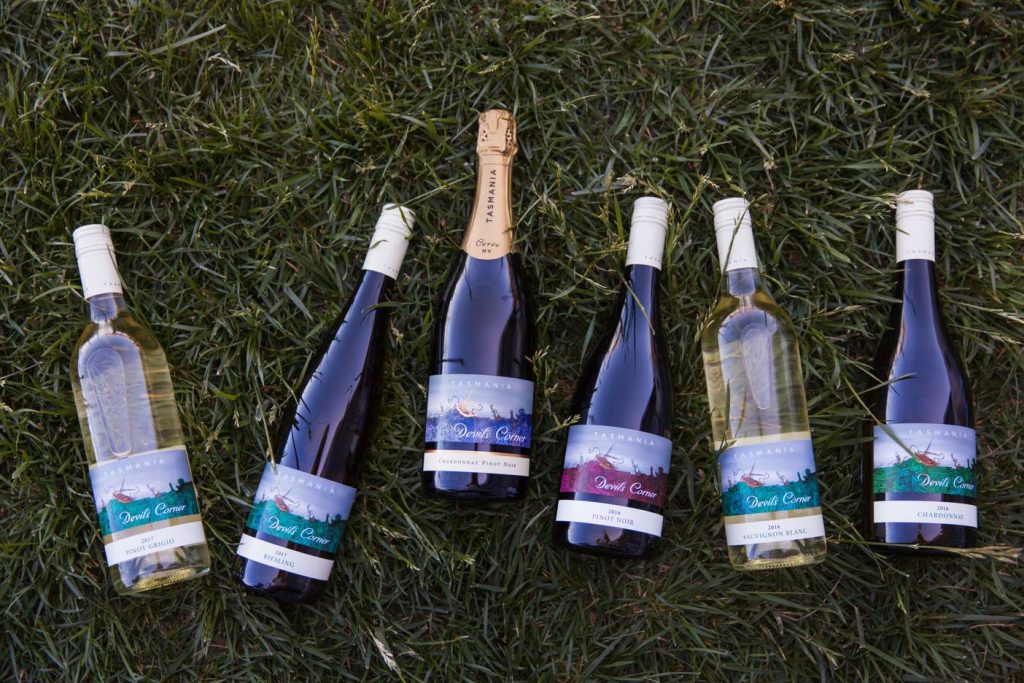 Pinot Noir: Made as a fruit-driven drink-now style with generous flavours, this delicious cool-climate Tasmanian Pinot Noir can also be cellared confidently for up to three years. A versatile food wine that can be enjoyed with light or heavy dishes. Try this with pan-fried duck breast with roasted Mediterranean vegetables. Or serve it with venison that is drizzled in a red wine and black pepper jus.
Riesling: Sourced from our Tamar Valley and East Coast vineyards, the Devil's Corner Riesling 2018 is vibrant, crisp and appealing with loads of zesty citrus. Its fresh intense flavours and crisp balance are perfect to enjoy now and over the next 3 to 5 years. This wine teams well with Asian-inspired flavours such as Vietnamese Chicken Salad or Ocean Trout Spring Rolls with Ginger and Coriander. Riesling of this style is fantastic with pan fried fish fillets that are lightly seasoned and drizzled with lemon or lime juice. The Devils Corner Riesling is also a very good accompaniment with freshly shucked oysters.
Sauvignon Blanc: With passionfruit and grapefruit aromas, this Sauvignon Blanc is crisp and refreshing. This wine is the perfect luncheon style with an affinity for all seafood, calamari and fried whitebait. Char-grilled asparagus, drizzled with olive oil and a really good shaved aged parmesan cheese would be an excellent match for this young Sauvignon Blanc. Or why not serve it with an Asian-inspired seafood salad or just enjoy it on its own.
Pinot Grigio: Made with estate-grown Pinot Grigio from our Hazards vineyard located on the East coast of Tasmania. A fresh and lively wine to drink while young and fresh. Serve with crumbed or grilled sardines with a squeeze of lemon. Also try it with a large smoked trout ravioli that is finished in a pan with olive oil, capers and some diced chilli.
Chardonnay: This crisp and zesty Chardonnay from our East Coast Hazard vineyard, is a perfect representation of the Tasmanian cool climate terroir. Try it with Tasmanian smoked salmon topped with light creamy mayonnaise and capers. It is also very good with ripe camembert and apple segments.
Sparkling Cuvee: A bright and lively sparkling, bursting with aromas of new season apples and a splash of zesty citrus. This premium Cuvée showcases our cool-climate vineyard sites in Tasmania. With a hint of creaminess and a crisp finish, you can enjoy this sparkling cuvée as an apéritif or with fresh Tasmania oysters or salt and pepper squid.