The Taste of Europe in Tasmania
Ziggys Supreme Smallgoods was established over 20 years ago, bringing to Tasmania many time-tested skills and techniques from Poland and across Europe. In 2016 Ziggys Supreme Smallgoods became part of the Salamanca Fresh family and with exciting plans to grow the business the new owners set to work. Before long, the team had made great […]
Ziggys Supreme Smallgoods was established over 20 years ago, bringing to Tasmania many time-tested skills and techniques from Poland and across Europe.
In 2016 Ziggys Supreme Smallgoods became part of the Salamanca Fresh family and with exciting plans to grow the business the new owners set to work. Before long, the team had made great progress by relocating and building a brand-new factory directly behind the Ziggy's shop, creating a wider selection of smallgoods and fresh sausages, and developing the shop front into a modern specialty butcher and delicatessen.
Just behind the shop front of Ziggys is the state-of-the-art smallgoods factory. This is where the talented team of butchers and manufacturers, with a wealth of experience and knowledge, come together. Deliciously handcrafted products are created with care here and made in small batches.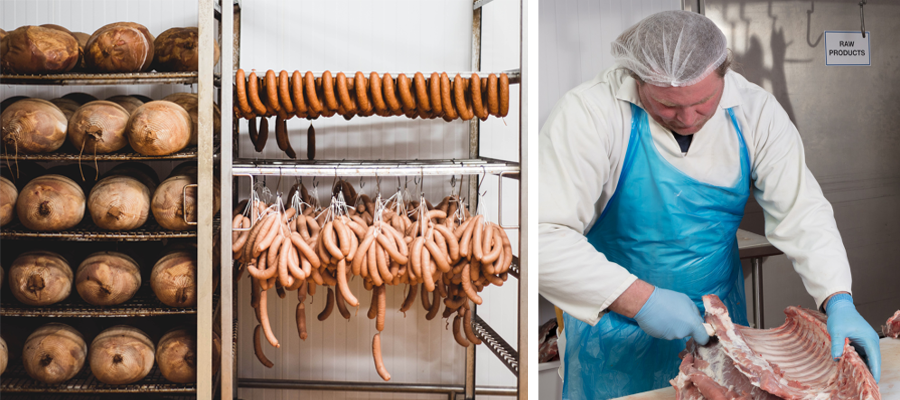 Honouring Tradition, Whilst Always Innovating
Ziggys now offers an extensive range of European inspired Australian charcuterie and other smallgoods. Their mouth-watering range includes naturally wood smoked and cured hams, gourmet sausages, traditional style cold cuts, continental sausages, bacon, terrines & other gourmet smallgoods.
The Ziggys team is united in its love of innovation and honoring time-tested recipes and techniques. When new products are added to the range they are done so with thorough research, trials and testing.  An example of this is the brand new Ziggys Tassie Hotdog being released onto shelves just this week. The Tassie Hotdog contains 100% Tasmanian grown pork and is created using traditional spices and techniques – making an absolutely delicious lunchtime option.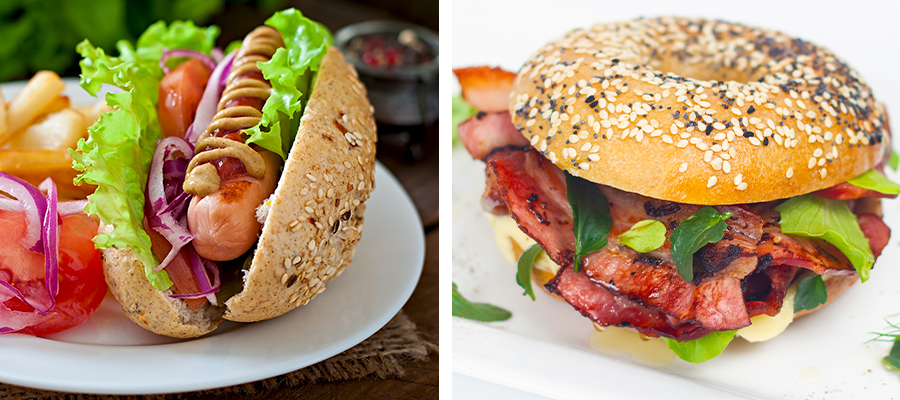 In line with its mission to support other local businesses, Ziggys sources as much premium fresh meat from Tasmania as possible. When stocks require supplementing, however, they select only the very best Australian meats. They also pride themselves on using premium meat and natural casings for their range of gourmet sausages.
Head into any of our Salamanca Fresh stores to find a great range of the Ziggys favourites, including ham,bacon, terrines, continental sausages, cold cuts and fresh sausages.